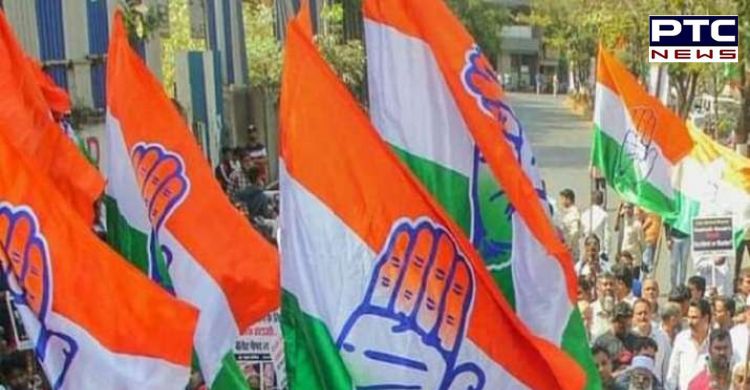 New Delhi, June 18: Congress has announced that it will hold a 'satyagraha' at Jantar Mantar on Sunday in solidarity with the youth protesting against the Centre's Agnipath recruitment scheme.

All MPs, CWC members and AICC office bearers will join the protest.
Meanwhile, a meeting of Union Defence Minister Rajnath Singh with three military chiefs, General Manoj Pande, Air Chief Marshal V R Chaudhari and Admiral R Hari Kumar is underway. The top officials are anticipated to discuss the Agnipath scheme.
Notably, protests erupted in various parts of the country against the new recruitment scheme in the Armed Forces. The protests also turned violent as trains were set ablaze in several states across the country.
Meanwhile, in a key development, the Ministry of Home Affairs on Saturday decided to reserve 10 percent vacancies for recruitments in CAPFs and Assam Rifles for Agniveers.
Also Read | Terrorist attack Gurudwara in Kabul
In addition, the Home Ministry decided to grant Agniveers a three-year age exemption above the specified upper age restriction for enlistment into the CAPFs and Assam Rifles.
The Home Ministry announced on Twitter that the first wave of Agniveers would receive an additional 5 years of age relaxation.
Furthermore, at least 260 people were arrested in Uttar Pradesh, while vehicles were set on fire in Bihar.
The protests in Bihar turned violent, with angry youth pelting stones, storming railway premises across cities and mobs setting fire to dozens of railway coaches, engines and stations.
Angry protesters also torched BJP offices, vehicles and other property, prompting the Bihar police to suspend internet services in nearly a third of the state.
Also Read | Agnipath protests turn violent: Vehicles set afire in Bihar, 260 arrested in UP
-PTC News