Farmers Tractor March: Yesterday, the farmers' leaders had said that the Delhi Police gave nod to farmers' tractor march in Delhi on Republic Day 2021.
Also Read | Yes, says Delhi Police to farmers' tractor march on Republic Day

After a meeting between the Delhi Police and farmers yesterday, it was decided that no barricading will be placed on the route map of farmers' tractor march in Delhi on Republic Day 2021.
The Delhi police, however, appeared to contradict the claim soon after. The Delhi Police has now said that the protesting farmers have not given us anything in writing regarding the route (of proposed tractor rally on January 26). They said that when the farmers will give it in writing, only after that they will take a decision.
Also Read | Major twist in tractor march conspiracy: Accused takes complete U-turn from his statement
"When the protesting farmers would give us in writing about the route of the proposed tractor rally on January 26, we will analyze it and take a decision," Delhi Police Commissioner SN Shrivastava said.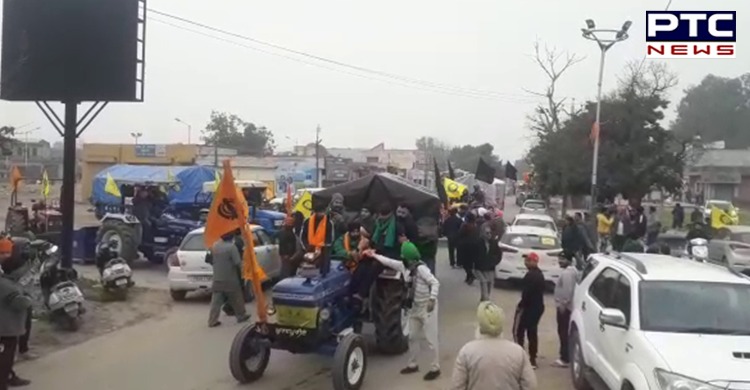 However, farmers protesting the central government's new agricultural laws said on Saturday that they will hold a 100-km tractor rally in the national capital on Republic Day.
According to the farmers' leaders, the tractor rally will be held in Delhi for more than 100 km. All the borders — Singhu, Tikri, Palwal, Ghazipur — will be having different routes.

Earlier, Farmer leader Abhimanyu Kohar said the tractor parades will start from the Ghazipur, Singhu and Tikri border points of Delhi, and details will be finalized later in the day.
Farmers' leader Darshan Pal had said that barricades set up at Delhi border points, will be removed on January 26 and farmers will take out tractor rallies after entering the national capital.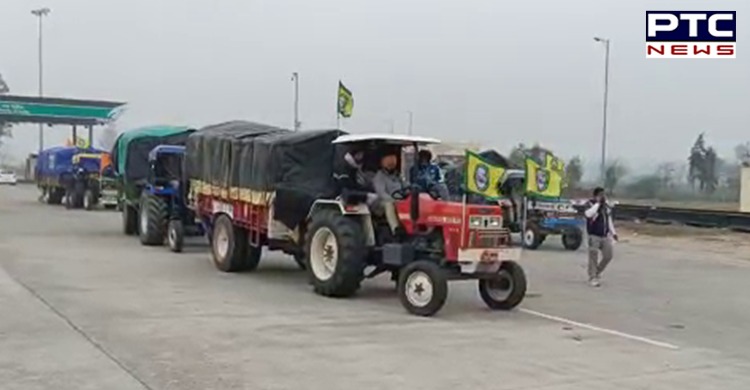 The rally will be peaceful and no violence will take place, the farmer leaders assured. However, the permission for carrying the march on Delhi's outer ring road has been denied.
Also Read | Farmers protest: Shooting for Janhvi Kapoor's upcoming film stopped in Patiala
Farmers have been protesting at Delhi borders. Despite 11 rounds of meeting between the protesting farmers and the Centre, no conclusion has come out so far. No date has been fixed for the next meeting.
The farmers have been protesting against the Farmers (Empowerment and Protection) Agreement on Price Assurance and Farm Services Act, 2020, Farmers' Produce Trade and Commerce (Promotion and Facilitation) Act, 2020, and Essential Commodities (Amendment) Act, 2020.
-PTC News