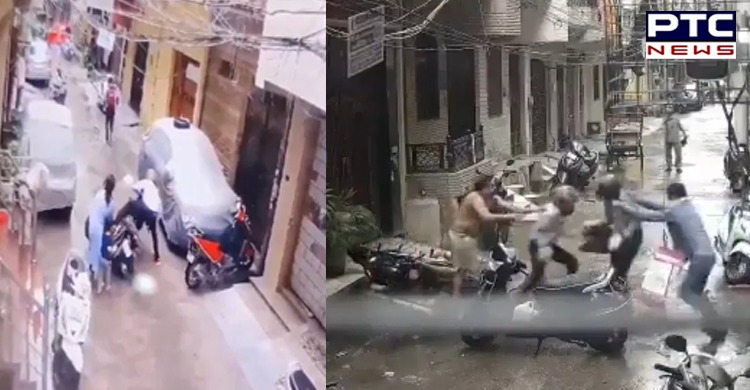 In a major incident, the mother of a 4-year-old girl and two neighbours saved her from being kidnapped in Shakarpur's Sunder block on Tuesday. The whole incident was captured on a CCTV camera in which a girl playing in front of her house in east Delhi while her mother kept an eye on her. The incident took place at around 4 pm.

In a CCTV video, two men approached the mother for a glass of water, and as soon as she stepped inside one of them picked up the toddler and put her on the bike.

The girl cried and then the mother rushed out and pushed the accused. Soon after he was pushed, the man lost balance on his bike and fell. Then, he left the child and decided to flee.
In another footage, a neighbour was seen blocking the exit with his scooter, forcing the second culprit to leave without his motorcycle. Meanwhile, another culprit pulled out a pistol and threatened the neighbour to chase them.
Also Read | Coronavirus: With 45,720 new cases, India's tally rises to 12,38,635
Likewise, the police traced the kidnappers through the bike. Later, it was found that the child's uncle had plotted the whole incident to extort money from his elder brother.
-PTC News