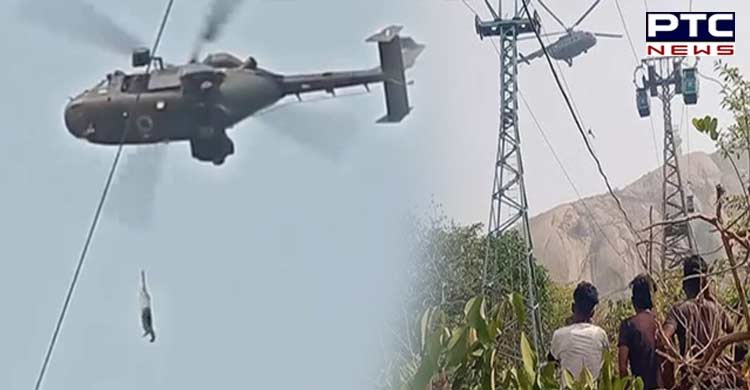 Deoghar ropeway accident update: The rescue operation in Jharkhand's cable car accident ended after over 40 hours, with teams rescuing the remaining 15 tourists from the dangling ropeway trolleys on Tuesday.

The stranded tourists were rescued by Indian Air Force (IAF) choppers that resumed the rescue operation on Tuesday morning.
The rescue efforts were carried out by a joint team of the Indian Air Force, Army, Indo-Tibetan Border Police, and National Disaster Response Force (NDRF). For the rescue efforts, the IAF sent one Mi-17 and one Mi-17 V5 helicopter.
Over 40 people were evacuated from the cable cars hung mid-air during the 40 hour-long rescue operation, while three casualties were reported in the incident.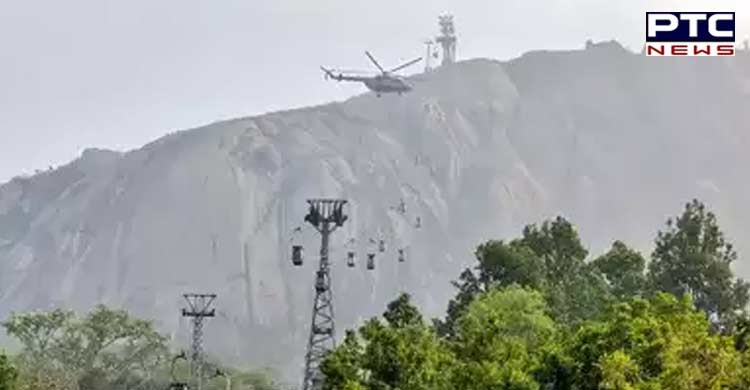 The Jharkhand High Court has taken suo motu cognizance of the Deoghar ropeway accident and ordered an investigation. The case will be heard in court on April 26.
Also Read | India not violating any sanctions by importing Russian oil: US after Modi-Biden meet
The incident occurred on Sunday afternoon when two cable cars collided owing to a technical problem on the ropeway at Trikut Hills, near Baba Baidyanath Temple.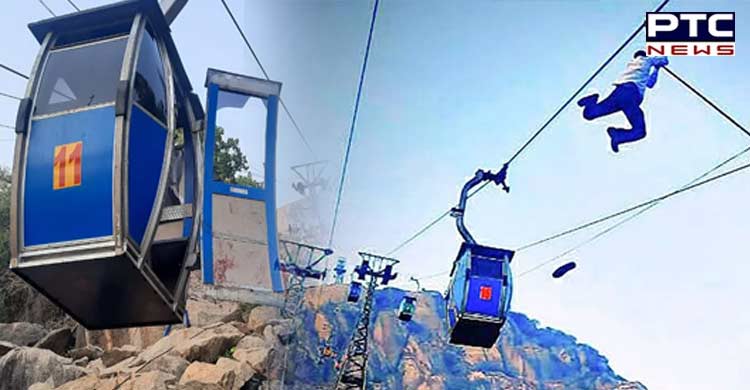 Last night, a person fell from a helicopter while being rescued, bringing the total number of fatalities in the accident to three. A terrifying video showed the man clinging to a rope suspended from the chopper for several moments before losing his grip and falling, leaving witnesses in shock.
Rescue operations had to be halted after sunset last evening since the ropeway goes through scenic but densely forested area surrounded by hills, which are only accessible by air.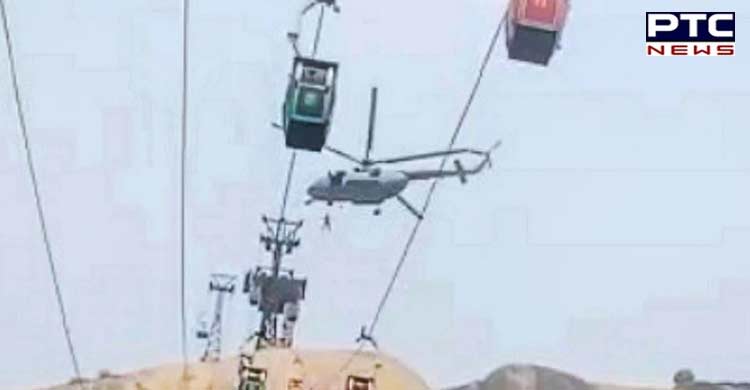 According to the Jharkhand tourism department, the Trikut ropeway is India's highest vertical ropeway. It is approximately 766 metres long.
Also Read | 11,000 MT of rice from India reaches Colombo ahead of new year celebrations
-PTC News