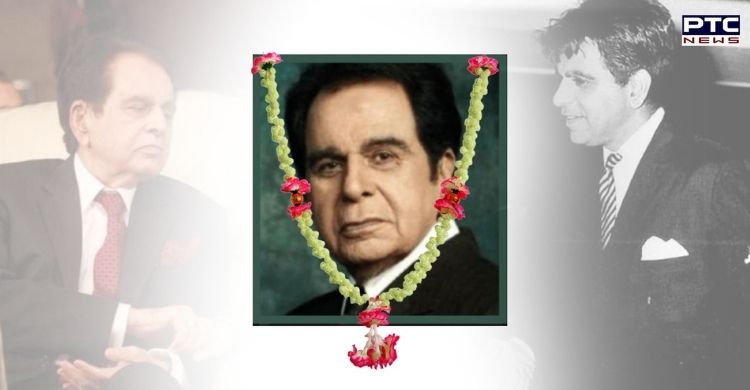 Dilip Kumar Death And Funeral News: Veteran actor Dilip Kumar passed away on Wednesday, July 7, 2021, at the age of 98. He left behind a legacy of films spanning six decades. Also, he gave Hindi some of its most enduring classics. He was born on December 11, 1922.

Dilip Kumar's funeral will take place on Wednesday only. It was announced though his official Twitter account. "Burial today at 5:00 PM. Juhu Qabrastan at Santacruz Mumbai," the tweet stated.
Also Read | Shocking! Navjot Singh Sidhu's outstanding electricity bill of 8 lakh for 8 months goes unnoticed
Dr Jalil Parkar, who was treating Dilip Kumar at Mumbai's PD Hinduja Hospital, confirmed the news of Dilip Kumar's death.
Also Read | CBSE Board Exams 2022: How and when exams will be held for Class 10 and 12 students
Meanwhile, Prime Minister Narendra Modi took to Twitter and wrote: "Dilip Kumar Ji will be remembered as a cinematic legend. He was blessed with unparalleled brilliance, due to which audiences across generations were enthralled. His passing away is a loss to our cultural world. Condolences to his family, friends and innumerable admirers. RIP."
President of India Ram Nath Kovind said, "Dilip Kumar summarised in himself a history of emerging India. The thespian's charm transcended all boundaries, and he was loved across the subcontinent. With his demise, an era ends. Dilip Saab will live forever in the heart of India. Condolences to family and countless fans."
Bollywood actor Akshay Kumar wrote: "To the world many others may be heroes. To us actors, he was The Hero. #DilipKumar Sir has taken an entire era of Indian cinema away with him. My thoughts and prayers are with his family. Om Shanti."
-PTC News