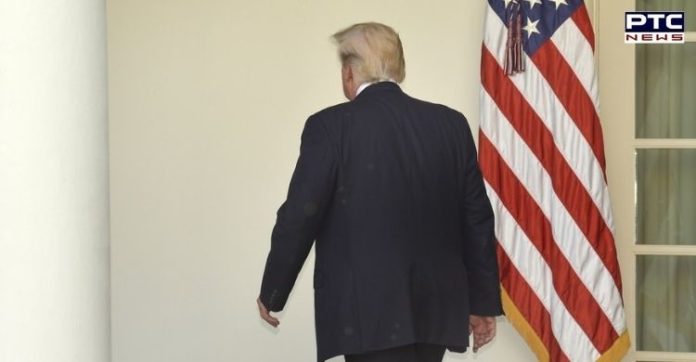 United States: Donald Trump departed from the White House as the president for the last time, ahead of the inauguration of president-elect Joe Biden in Washington on Wednesday.

Meanwhile, the US President Donald Trump said that "I will always fight for you. I will be watching, listening. The future of this country has never been better."
Also Read | Centre asks WhatsApp CEO to withdraw proposed changes to privacy policy
"I wish the new administration great luck and success. I think they have the foundation to do something really spectacular," he said.

"We have the greatest country and economy in the world. We were hit so hard by the pandemic. We did something that is considered a medical miracle- the vaccine which was developed in 9 months," Trump added.
Also Read | Gold Price Today: Ahead of Joe Biden inauguration in United States, gold prices rise [Details Inside]
He further said that "This has been an incredible four years. We accomplished so much together. I want to thank my family, friends and my staff. Want to thank you for your effort. People have no idea how hard this family worked."
Ahead of his inauguration, Joe Biden tweeted: "It's a new day in America."
Likewise, Kamala Harris remembered her mother Shyamala Gopalan Harris before the swearing-in-ceremony. She captioned: "I'm here today because of the women who came before me."
Former US President Barack Obama posted a picture with Biden and wrote: "Congratulations to my friend, President Joe Biden! This is your time."
Click here for latest updates on Immigration. 
-PTC News