PTC News Desk: Maleesha Kharwa, a 15-year-old girl from Mumbai's Dharavi, has achieved a remarkable feat by becoming the face of Forest Essentials, a renowned luxury skincare brand. Her collaboration with the brand not only signifies a personal triumph but also aims to empower underprivileged children through education, transforming their dreams into reality.
Forest Essentials introduced Maleesha Kharwa to the world in March, unveiling her as their new 'Yuvati' (young woman). As part of their campaign, the brand conducted an interview with her, where she answered 13 questions. During the interview, Kharwa expressed her aspirations of becoming a supermodel and drew inspiration from the accomplished actor Priyanka Chopra. She also praised Nora Fatehi's dancing skills and showcased her go-to dance move while singing her favorite song.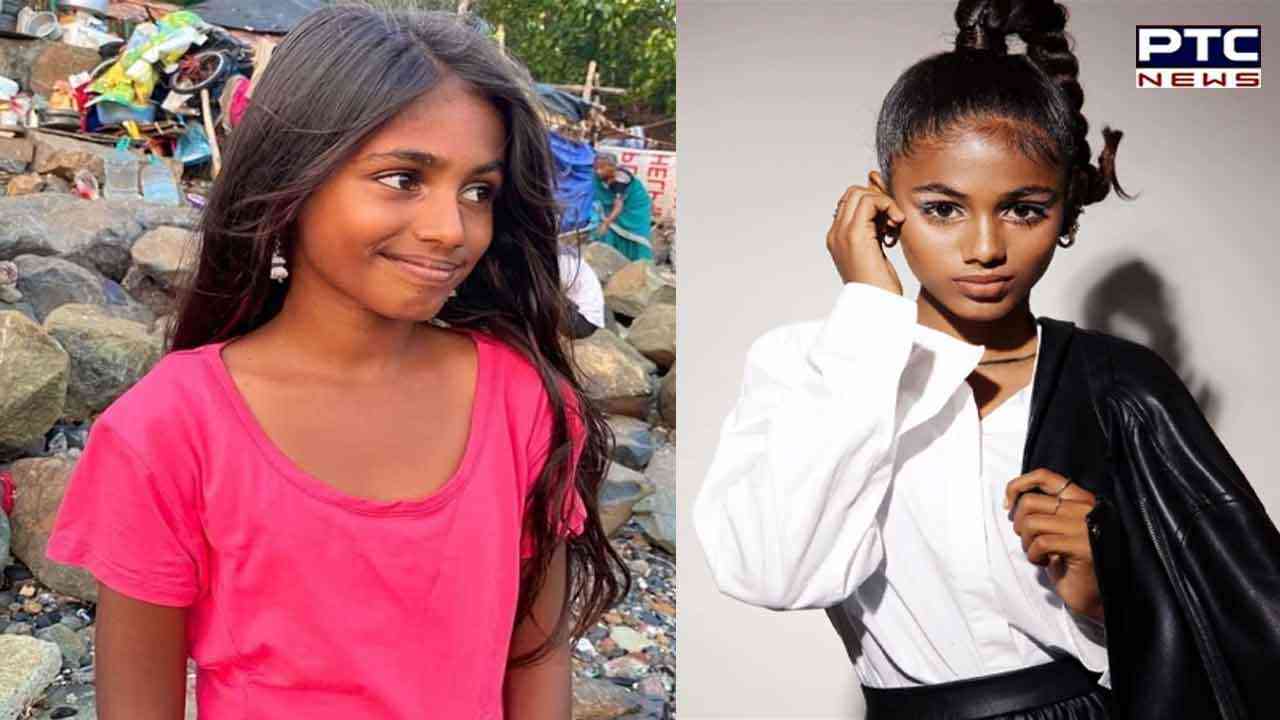 Empowering Through Education:
Forest Essentials' collaboration with Maleesha Kharwa goes beyond mere representation. The brand aims to empower underprivileged children by providing them with educational opportunities. By showcasing Kharwa's journey, Forest Essentials seeks to inspire others and emphasize that dreams can indeed come true.
Also Read: Proposal Video: This is how Shane Gregoire proposed to Aaliyah Kashyap
Maleesha Kharwa regularly shares glimpses of her life with her 230,000 Instagram followers. Her posts often include the hashtag #theprincessfromtheslum, highlighting her journey and determination to overcome adversity.
A Heartening Video:
Forest Essentials recently shared a heartwarming video featuring Maleesha Kharwa visiting a store displaying her campaign photos. The joy and excitement on her face were palpable as she witnessed her dreams come to life. The video quickly went viral, amassing over 5.6 million views and garnering positive responses from viewers.
Celebrating Maleesha's Achievements:
Viewers expressed their admiration for Maleesha Kharwa and Forest Essentials' initiative in the comments section of the video. Many applauded the brand for breaking stereotypes and providing her with a platform to shine. Some even called upon Forest Essentials to support and nurture Maleesha's dreams, ensuring she soars to great heights.
Support from Hollywood Actor Robert Hoffman:
Maleesha Kharwa's journey caught the attention of Hollywood actor Robert Hoffman in 2020. Impressed by her determination, Hoffman set up a Go Fund Me page to support her dreams. The page sheds light on the challenges she has faced, including lack of food, water, and proper shelter during the monsoon season.
Maleesha Kharwa's inspiring story serves as a testament to the power of dreams and the transformative impact of opportunities. Her journey from Dharavi to becoming the face of a luxury beauty brand highlights the importance of empowerment and inclusivity in the pursuit of one's aspirations.
Also Read: 'RRR' villain Ray Stevenson passes away at 58, SS Rajamouli offers condolences
- With inputs from agencies