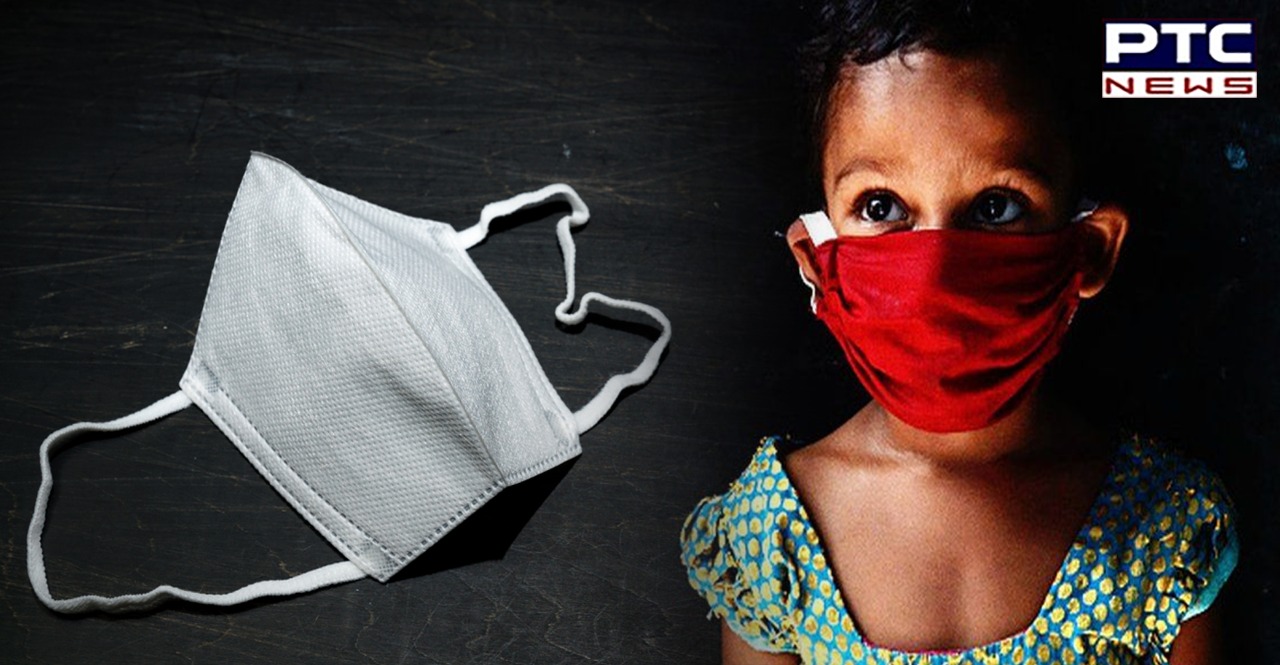 Face masks cause oxygen deficiency? As the second wave of coronavirus has raged across India, there has been a tremendous amount of misinformation and fake news circulating on the internet.

One such message is making rounds on social media that claims that the long-term or prolonged use of face masks can cause intoxication of carbon dioxide and cause oxygen deficiency in the body.
Also Read | Coronavirus in India: PM Narendra Modi a 'super-spreader' of COVID-19, says IMA Vice President
As per the viral claim, oxygen deficiency is caused due to breathing of exhaled air over and over again. Hence, the viral post led to a lot of confusion and panic among people.
Also Read |  Coronavirus: India records more than 3.5 lakh recoveries, more than new cases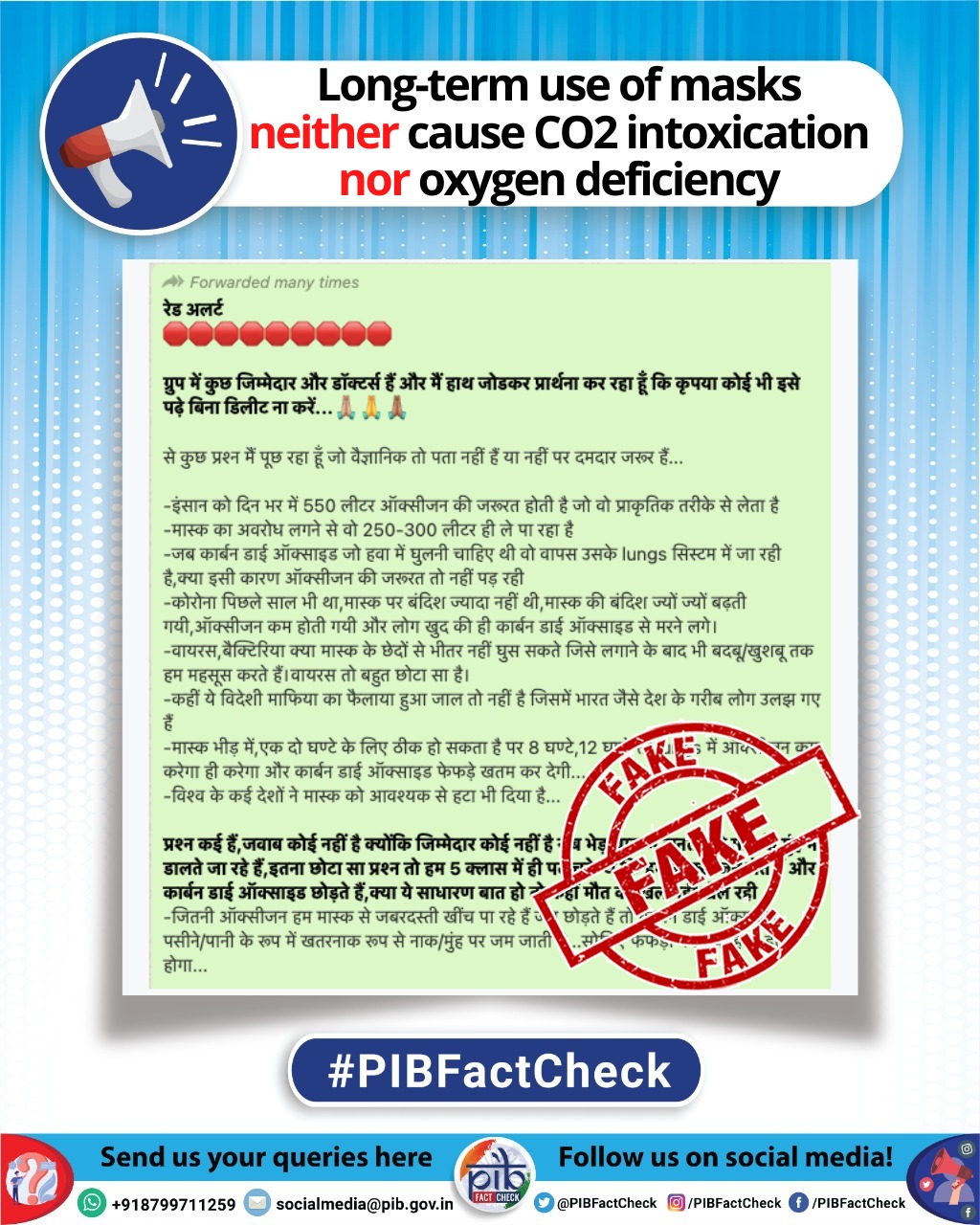 However, it was found that the viral post was absolutely fake. Using face masks for even a longer period, does not lead to deficiency of oxygen in the body and there has been no evidence that a mask reduces oxygen levels in a person's body.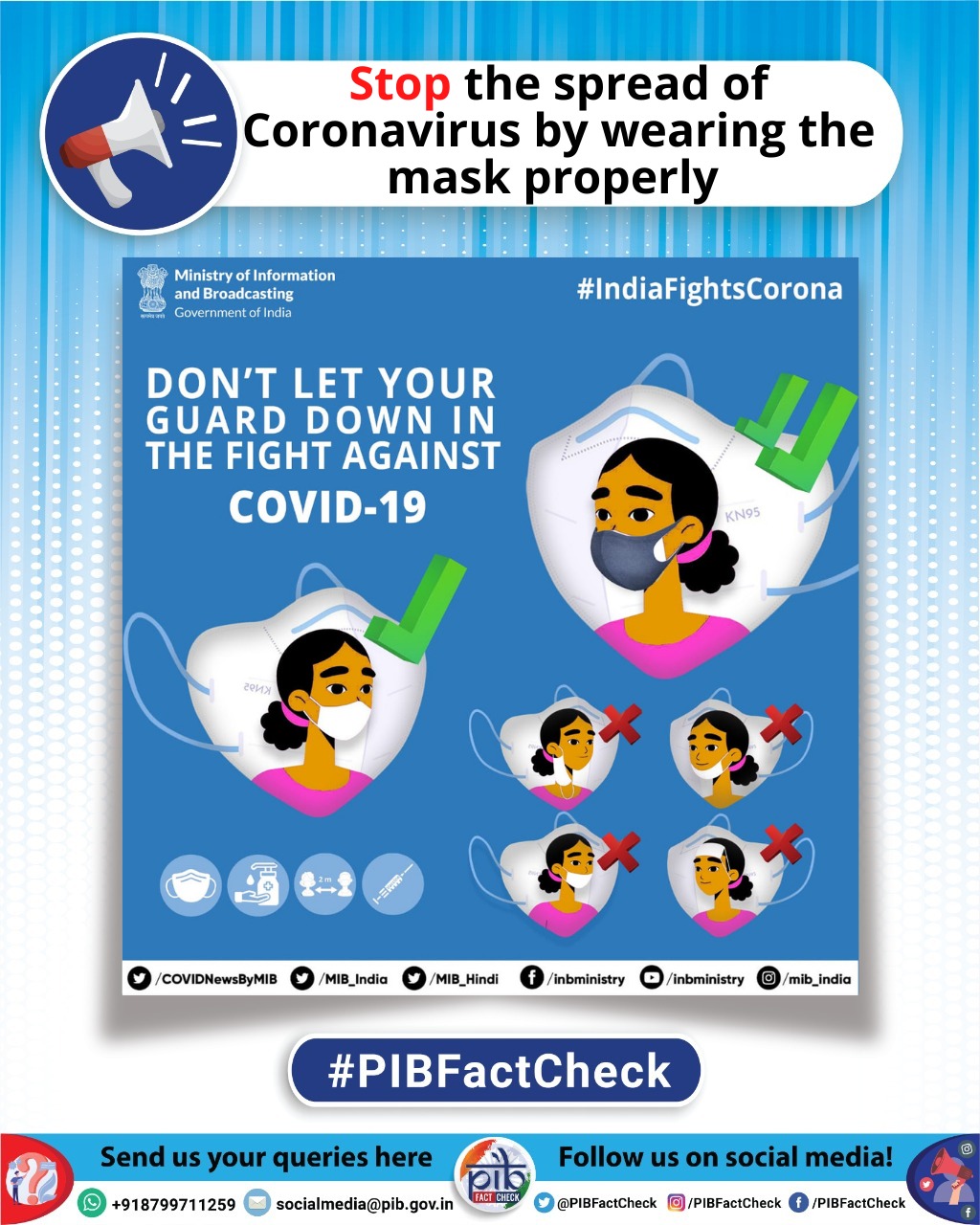 On misleading information, PIB took to Twitter and wrote, "It is being claimed in a message that prolonged usage of masks leads to intoxication of CO2 & oxygen deficiency in the body. #PIBFactCheck: This claim is #FAKE. Stop the spread of Coronavirus by wearing mask properly, maintaining social distance and washing hands regularly."
According to the health care officials, the wearing of a face mask was one way to help prevent the spread of the COVID-19.
Click here to follow PTC News on Twitter
-PTC News