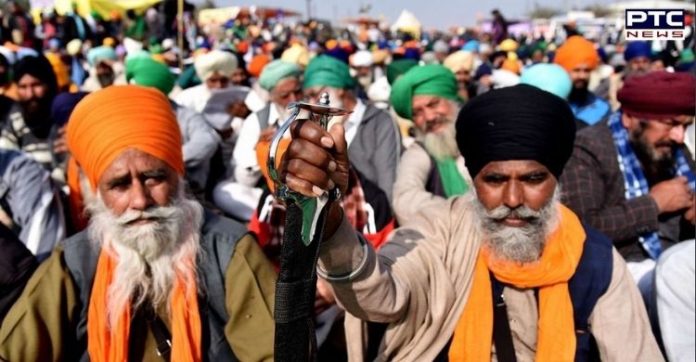 As announced by Samyukta Kisan Morcha, farmers, protesting against the Centre's farm laws 2020, are celebrating 'Pagadi Sambhal Divas' in an order to intensify their agitation.

The call for Pagadi Sambhal Divas has been given to highlight that farmers must be respected and that no "repressive measures" should be taken against them.
Also Read | SAD to gherao Punjab Vidhan Sabha ahead of Budget session 2021
The day will be celebrated in the memory of Chacha Ajit Singh and Swami Sahajanand Saraswati. Farmers, today, will be wearing their regional turbans.

Thousands of farmers, mostly from Punjab, Haryana, and western Uttar Pradesh, have been agitating against farm laws at Delhi borders for over 90 days. Samyukta Kisan Morcha is leading the front.
Also Read | Republic Day violence: After Deep Sidhu, Delhi Police arrests man who climbed up tomb at Red Fort
The farmers have been demanding the repeal of farm laws and a legal guarantee on Minimum Support Price (MSP) for their crops. However, the government has been asking farmers re-consider its proposal regarding the suspension of farm laws for 1-2 years and discuss laws clause-wise.
A total of 11 rounds of meetings took placed between the farmers' union and Central government but all of it remained inconclusive and since then there has been a complete deadlock between the two sides.
Farmers have been agitating against farm laws 2020 i.e. Farmers (Empowerment and Protection) Agreement on Price Assurance and Farm Services Act, 2020, Farmers' Produce Trade and Commerce (Promotion and Facilitation) Act, 2020, and Essential Commodities (Amendment) Act, 2020.
-PTC News