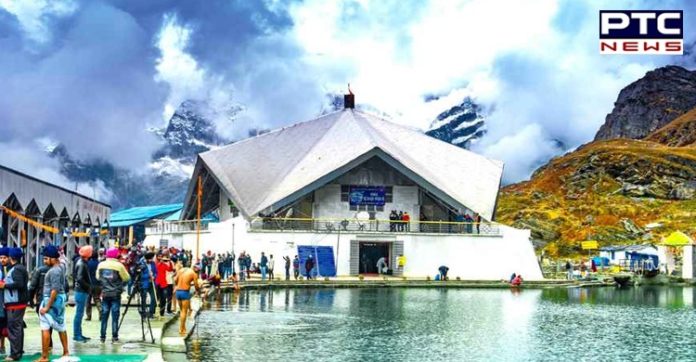 The holy place, Gurdwara Sri Hemkund Sahib from Gurdwara Gobind Ghat in Uttarakhand is all set to welcome the first batch of yatris in 2020.


It was closed in wake of the pandemic. An 'akhand path' bhog was performed at Gurdwara Gobind Ghat after which 100 pilgrims led by 'Panj Pyaras' started their journey to Gurdwara Gobind Dham.


They will reach their final destination tomorrow, which is 6 km away.
"The 'parkash' (installation) of Guru Granth Sahib at the 'diwan' hall of Hemkund Sahib has been scheduled for September 4 at 9 am in the presence of 'Panj Pyaras'.
Seva Singh, the manager said, "The maiden 'ardas' will be performed after the 'Sukhmani Sahib' prayers,".
-PTC News