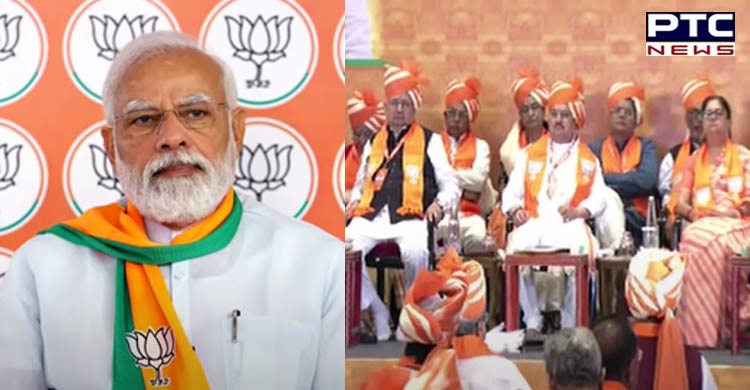 New Delhi, May 20: Prime Minister Narendra Modi on Friday advised BJP workers to fix goals for the next 25 years and work consistently to fulfill aspirations of the people who are looking at the BJP with great confidence and a lot of hope, as independent India prepares to mark its centenary in 2047.

Pointing out that the hopes and aspirations of people "greatly increases" the responsibility of the BJP, PM Modi said, "The world is looking at India with great expectations today. Similarly, in India, the people have a special affection for the BJP.
Also Read| Navjot Sidhu files curative petition in SC to escape jail; set to surrender in Patiala court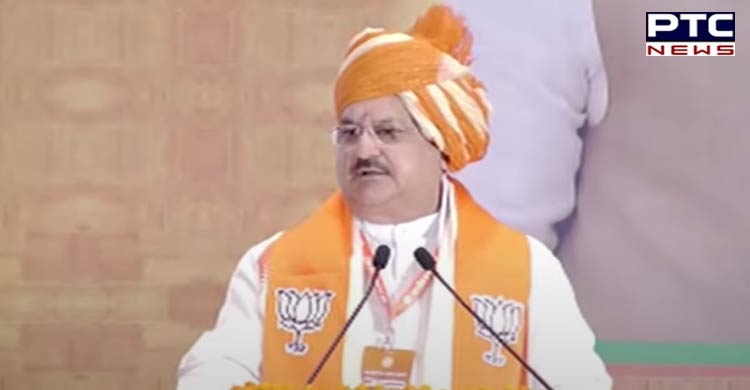 The people of the country are looking at the BJP with great confidence and with a lot of hope. The hopes and aspirations of the people of the country increase our responsibility." "In this 'Amrit kaal' of independence, the country is setting goals for the next 25 years. This is the time for BJP, to set the target for the next 25 years along with consistently working for the people of India to fulfil their aspirations along with wading through all the challenges," said PM Narendra Modi virtually while addressing BJP national office-bearers meeting at Jaipur.
Taking a dig at the Congress, PM Modi said there was a phase when people had no hopes with the government, nor was the government accountable. "In 2014 people decided to write a new history. The BJP has brought the country out of pessimism. Today people of India are full of aspirations," he added.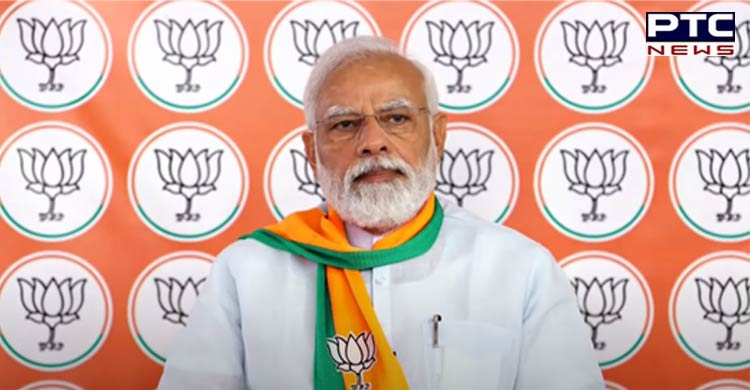 The Prime Minister said he could see the country's bright future amid the rising aspirations of people. "Beyond political profit and loss, I see it as a big positive change. India is seen as a country filled with aspirations. Now, every citizen of India wants to see the work getting done along with witnessing the final outcome. In this backdrop, the responsibility of governments increases tremendously," he added.
Also Read | Common university entrance test for PG admissions from 2022, says UGC chairman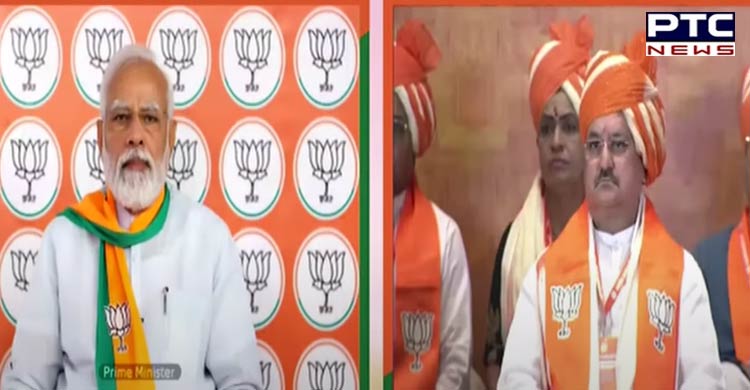 -PTC News