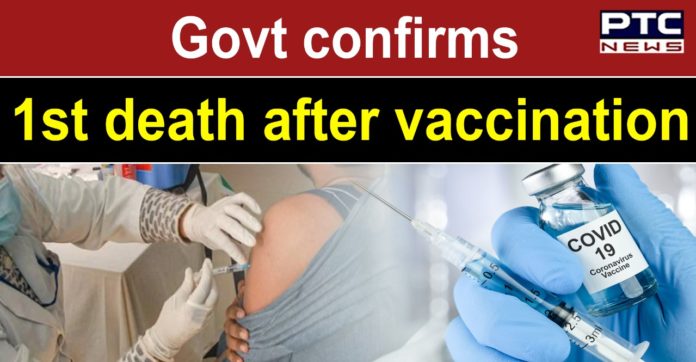 Hours after the government stated that any death or hospitalization following vaccination cannot be automatically assumed to be due to vaccine, a government panel confirmed the first death after vaccination in India.

The government panel, studying vaccine side-effects (AEFI), said that a 68-year-old man died due to anaphylaxis after he was administered a COVID-19 vaccine.
Also Read | SAD holds 'dharna' outside residence of Captain Amarinder Singh in Mohali
According to the report by National AEFI Committee, a 68-year-old man died due to anaphylaxis (severe allergic reaction) after being vaccinated on March 8, 2021.
In the other two cases of anaphylaxis, the people, who were given vaccines on January 16 and 19, recovered after being admitted to a hospital.
Also Read | SAD attempts to gherao CM residence; police resort to water cannon
The AEFI report also stated that COVID-19 vaccine product-related reactions were expected reactions that can be attributed to vaccination on the basis of current scientific evidence. It includes reactions like allergic reactions and anaphylaxis, etc.
Earlier in the day, the government stated that the risk of dying following vaccination is negligible as compared to the known risk of dying due to COVID-19 disease.
It noted that the mortality rates for those testing positive for COVID-19 disease is more than 1 percent and COVID-19 vaccination can prevent these deaths.
Click here to follow PTC News on Twitter
-PTC News