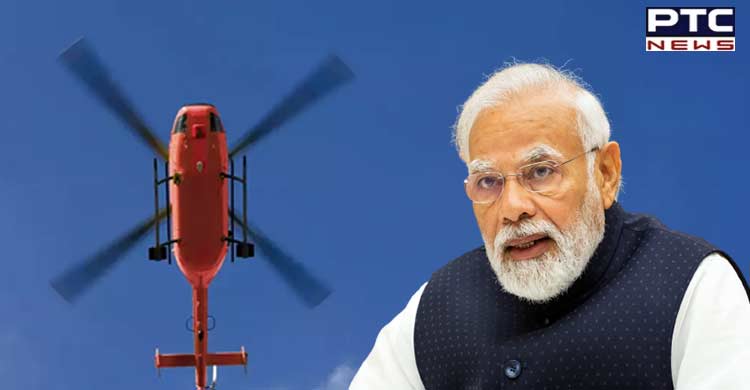 New Delhi, August 29: The Ministry of Civil Aviation has proposed a pilot project to deploy a helicopter at AIIMS Rishikesh to fulfil the needs of accident victims during the golden hour.

Once successful, the civil aviation ministry stated that this project will be a quantum leap in healthcare facilities in India, paving the path for other private players to get involved in such services. It plans to conduct a pilot project using helicopters in EMS roles to explore the viability, benefits, and risks, if any, in order to determine the approach that can be used before devoting larger resources.
Notably, numerous operators have already expressed a strong interest to provide the service. The government has now issued a request for Expression of Interest (EoI) for helicopter emergency medical services.
Reportedly, the ministry wishes to establish helicopter emergency medical services in order to provide quick medical assistance to needy citizens.
Also Read | Punjab: HC bans all mining activities in Pathankot, Gurdaspur and nearby border areas

Air operators who show their interest would be invited to present their expertise, capabilities, and relevant challenges at a subsequent EoI meeting at Rajiv Gandhi Bhawan in New Delhi.
Helicopters can provide an important service by delivering emergency care quickly during the golden hour.
The golden hour is a medical term that refers to the time period in which access to decisive care within an hour of the incidence of life-threatening trauma can mean the difference between life and death.
Helicopters committed to this role can considerably increase emergency service capability by rapidly expanding medical outreach.
It is subsequently planned to include a broader network to complement the land-based ambulances in order to expand the accessibility of trauma care services to a greater population base across the country.
Also Read| Pro-Khalistan slogans found on ex-CM Beant Singh's statue in Jalandhar
-PTC News with ANI inputs