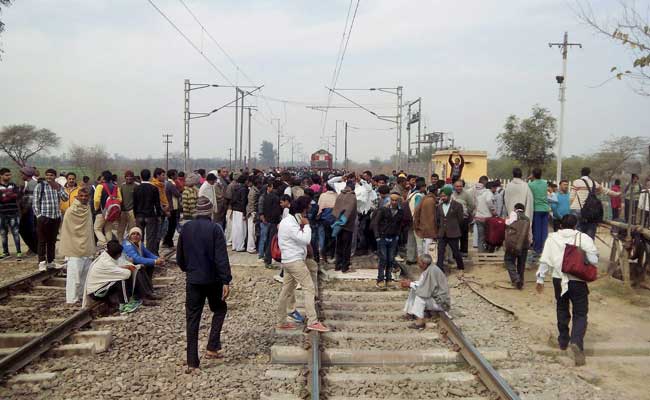 The Haryana government has called for all party meeting in view of deteriorating law and order situation in the state. Khattar government would like to reach a consensus over the jat reservation.
Clashes erupted between two groups in Haryana's Rohtak town on Thursday evening as the agitation by Jats spread in the state and threw normal life out of gear in many districts.
Pro and anti-Jat reservation protestors clashed near the district court complex in Rohtak. Several people were beaten up in the process and people threw chairs at each other during the clash.
Two motorcycles were set on fire during the clash.