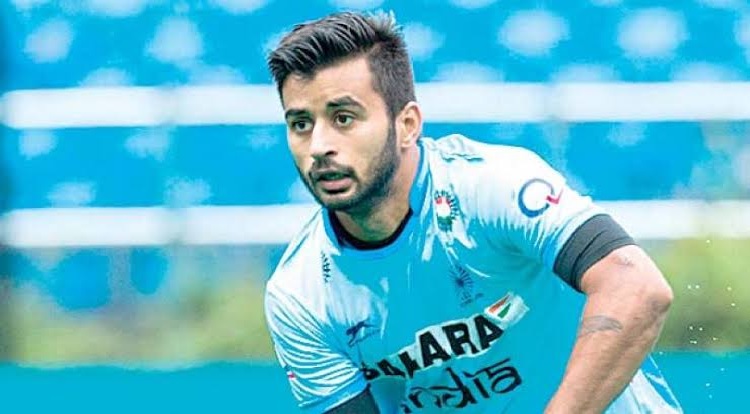 Battle lines have been drawn as teams playing here on Friday and Saturday in the Hockey Olympic Qualifiers here at Kalinga Stadium were cautious in their pre-game conferences.
Though the Russian men and the American women admitted that home teams enjoyed an edge, yet they say they have come fully prepared to take the fight to finish.
The preparations are good because this is extremely important tournament. We are doing our best, working on fitness, learnt a lot from Belgium tour. Worked hard in the two weeks here before the tournament, says Indian captain Manpreet Singh.
"The 18 selected are all equals. The Coach has a difficult choice to choose the final 18.. On the previous Japan tour or Belgium tour, everybody worked hard. It's difficult for the coach to select 18, because everybody is almost at the same level in the core group. The players have done a lot of hard work  and those in the team deserve to be there.
"In case of SV Sunil, Lalit, Rupinder, Sreejesh, Lakra, their experience is going to make a difference. Sunil takes the strikers along, Similarly Rupinder in defence is very experienced. Our youngsters like Vivek, Nilakanta and Hardik are also good, The team is a good mixture of experience and young blood.
"Players should be given rest as well, like in Japan we sent a young team. So a youngster should also get such opportunities. The coach also gets a fair idea of the players, their potential and hard work. Plus, the seniors get rest, like I got during Japan (Olympic test event). It was good for me, helped me get refresh.
While talking about selecting replacement for injured players, Manpreet said  It's coaches' decision, considering where a player fits. Like Birender has been brought in place of Varun. It's his home crowd, he will get home support as well.
"Ever since we have come here, we have always said never under estimate the opponents. SV Sunil gave the example of 2008. Our mindset should only be about winning. All seniors like Rupinder or Sreejesh take all the players along. They tell the youngsters that never think it's going to be easy. That's what we have been discussing since the last three weeks. Like coach said, the qualifiers last weekend were very close. So we don't have to underestimate Russia or look at their rankings.
"It's not about communication, coach looks at all 22 players equally. All are similar. We talk to coach, he says it's every difficult to select a team, because all players are giving 100%. So coaches give a lot of thought before picking a team.
The Chief coach Graham Reid said that If you look at last week's games in qualifiers, it's the first thing you would see. My message has been pretty much the same ever since i have joined the team. Always treat everyone with respect, like you are playing the best in the world. We have prepared as well as we could and are ready.
"Birender is a competitor, experienced, great player, great tackler, very good ball-control  player. We have been training here with our 22. He comes straight in without any problem whatsoever." adds Reid.On Kothajit being left out.  I think my reaction to that is we played in Belgium with a team of 20, we have to bring it back to 18. It's very difficult, selection is always difficult.
Talking about preparation for  shootouts. he said "We have talked about it, we always practice shootouts. Five out of six training sessions finish with shootouts. It's an inevitable part of hockey. The players are always prepared and we have chosen players for that."
-PTC News