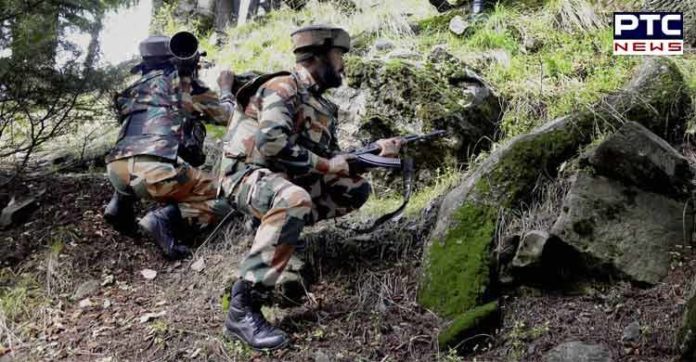 Jammu and Kashmir: Pakistan on Monday has initiated an unprovoked ceasefire violation by firing of small arms and shelling with mortars along the Line of Control (LoC) at about 12:45 PM in Shahpur sector in Poonch district. Meanwhile, the Indian Army is retaliating the ceasefire violation by Pakistan. The ceasefire violation has been an unstopped unprovoked firing by Pakistan. In fact, Pakistan Prime Minister Imran Khan during his US visit has himself claimed that they are having around 30,000 militants operating in Pakistan.
https://twitter.com/ANI/status/1155742836287053824
Likewise, an Indian Soldier was killed in Sunderbani sector of Rajouri district, Jammu and Kashmir during the unprovoked firing from Pakistan. Also, civilians were injured in another incident of ceasefire violation by Pakistan in Poonch sector only, on July 20. Recently, three civilians- Mohammad Arif (40), Fatima Jan (35) and her 15-day-old son were injured when they were hit by mortar shells in Shahpur sector.
Also Read: Jammu and Kashmir: Ceasefire violation by Pakistan, Civilian injured, Indian Army retaliating
The infant succumbed to his injury, while the parents are still injured. Meanwhile, a defense ministry spokesperson is saying that the Indian Army is continuously retaliating Pakistan's ceasefire violation, in Poonch Sector in Jammu and Kashmir.
-PTC News