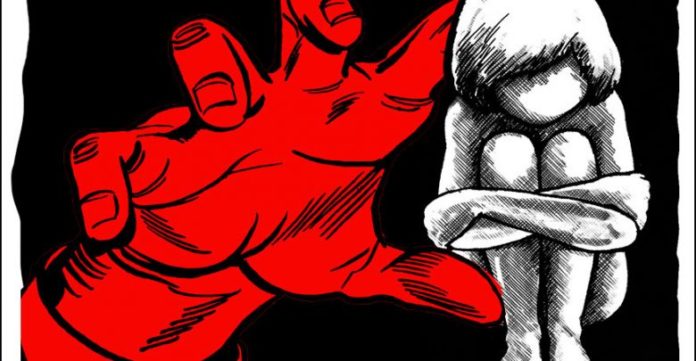 Kashmir: 9-Year-Old Gang-Raped, Eyes Gouged; Murdered By Stepmother
The stepmother and stepbrother of a nine-year-old girl, whose mutilated and decomposed body was found in the forests of Boniyar in Jammu and Kashmir's Baramulla district, are among the nine accused to be arrested for her gang-rape and brutal murder.
The girl, a resident of a local village, went missing on August 24 and all efforts to trace her failed.
After the girl's decomposed body was found in the nearby forests, a kilometre away from her home, an examination of the scene of crime and circumstances, made it seem murder and police proceeded accordingly.
"During sustained questioning of the step-mother of the deceased and other suspects, a bone-chilling and horrible account of the rape and murder of the nine-year-old child came to be known," Baramulla's senior superintendent of police (SSP), Imtiyaz Hussain said.
He said it was found that the woman had a long-standing grudge against her husband's other wife and her children, perceiving that her husband was more inclined and affectionate towards them, and during questioning, also claimed revealed that her husband spent most of the time with them and the girl was dearest of him among all his children.
Also Read: Child brutally gang raped, murdered inside temple 
"While she was on way to forests with her step-daughter, she signalled her son,aged 14, to be ready.He later on joined his mother in the forest area, along with two of his friends – Kaiser Ahmad, aged 19 and another, aged 14 of Trikanjan Boniyar. Accused Naseer Ahmad Khan, 28 also joined them," said Hussain.
"It was Kaiser who first raped her and then all others, including her step-brother took turns to rape the girl. Thereafter the step-mother strangulated the girl and her step-brother hit her head with axe, killing her on spot. After that, one of the accused went back to his home and brought acid. Then the girl's eyes were gouged out and acid was sprinkled on her body. Physical condition and preliminary forensic analysis of dead body substantiated all these facts," the SSP said.
-PTC News