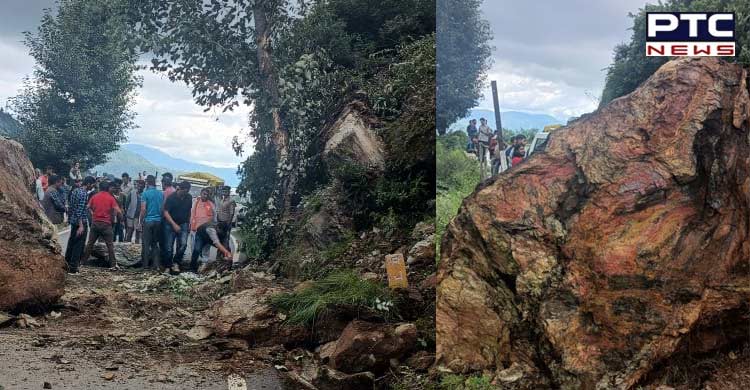 Shimla, August 17:  Heavy incessant rain on Tuesday night triggered landslide in Shimla's Himland. Due to which at least 6 vehicles got buried under debris. Several trees also fell along with the landslide. However, no casualties were reported.

Also Read| Gurdaspur: DC issues warning ahead of water release from Ranjit Sagar Dam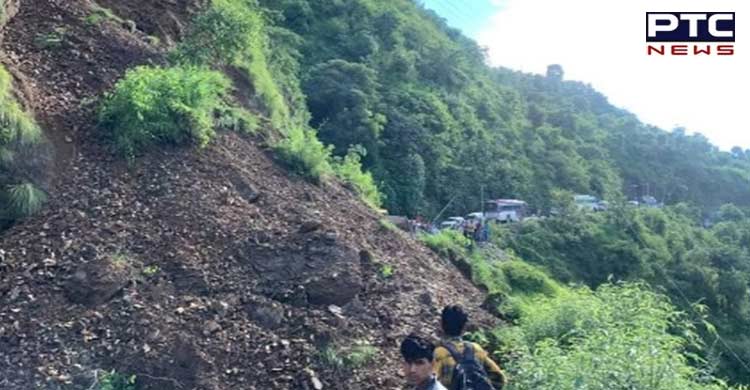 School children faced inconvenience on Wednesday morning as roads near Bemloe in Shimla were closed since Tuesday night after intermittent rain-induced landslides. Two vehicles were damaged in a chute near the Forest office on Cart Road.
In the morning, a large number of vehicles were stuck on both sides of the road, and a large number of students could not reach the school in time.
Traffic was diverted via Khalini-Kanlog-Bemloe road and Chhota Shimla Oak Over Lift road.
Vehicular traffic was later restored.
-PTC News