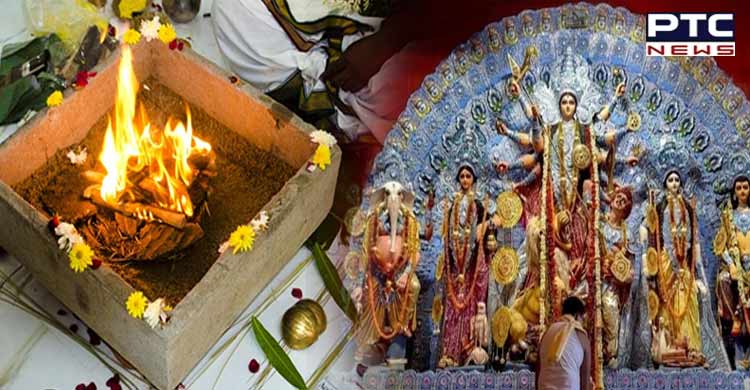 Chandigarh, October 3: Maha Ashtami, also known as Ashtami or Durgashtami, is considered as one of the most auspicious days of Navratri and Durga Puja festivities.
This year Ashtami falls on October 3.

Maha Ashtami, commonly known as Ashtami, is widely observed throughout the country. This auspicious day is devoted to Maa Mahagauri, one of Maa Durga's nine avatars. It is also called as Durgashtami by those who observe Durga Puja and is one of the most significant days of the long celebrations. On this day, people also perform Kanya/Kumari Puja or Kanjak.
Also Read: Punjab Police bust ISI-backed KTF terror module
Significance of Maha Ashtami:
The eighth day of Navratri is Maha Ashtami. It is a significant occasion because it commemorates the victory of the Goddess Shakti over the terrible buffalo demon Mahishasura. On this day, devotees of Durga Maa worship her eighth avatar, Maa Mahagauri.
The Goddess is known for bestowing money and a luxurious lifestyle on those who worship her. Furthermore, worshipping Maa Durga on this day can help worshippers overcome all obstacles and cleanse themselves of all sins. The Ashtami vrat (fast) is the most important since it brings riches and luck into one's life.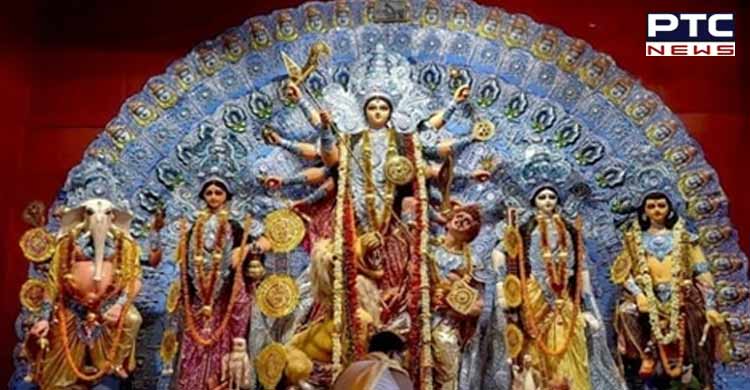 Rituals of Maha Ashtami :  
Goddess Durga followers on Ashtami hold Kanya/Kumari Puja or Kanjak by worshipping young unmarried girls. They are considered divine forms of Goddess Shakti and honoured with special Navratri gifts. Worshippers wash their feet, offer them red dupatta, bangles, and a few other signs of thanks, and pray for their blessings in this ritual.
Wishes of Maha Ashtami:
May Maa Durga provide you with massive strength to overcome all the obstacles and worries in life. Happy Durga Ashtami 2022.

May Goddess Durga protects your family from evil eyes and empowers you with the light of knowledge and truth. Wish You a Very Happy Durga Ashtami.

May Goddess Durga bless you with the same power to fight the evil like she blessed Lord Rama and helped him defeat Ravana. Happy Maha Ashtami 2022.

Let your home be filled with the joyous spirit of this divine occasion. Happy Durga Ashtami!

Ma Durga is a mother of the universe; she represents the infinite power of the universe and is a symbol of female dynamism. Happy Durga Ashtami!
Also Read: Punjabi singer Alfaaz hospitalized after attack, rapper Honey Singh posts warning message
-PTC News