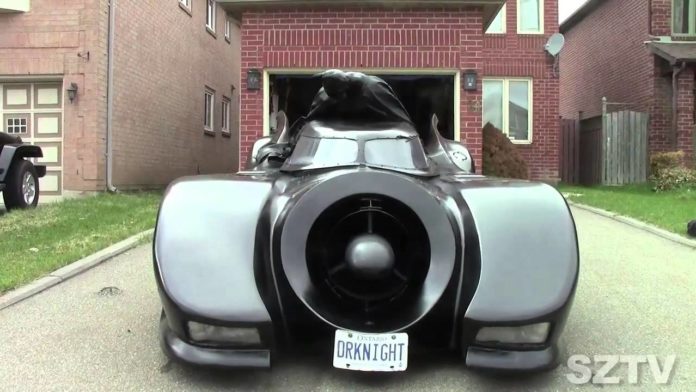 The Man Who Patrols Brampton Streets In Batman Guise Is Sharing His Story
Brampton Batman is Stephen Lawrence who by day, Lawrence works a manufacturing jobs from 2 p.m. to 10 p.m. "I've always been the Dark Knight. The outfit is literally me, inside-out."
Then at night, since 2014, dressed in full latest Batman regalia, which is also temperature regulated, Lawrence walks the Brampton streets until 3 a.m., helping people out with good deeds like changing flat tires. But Lawrence is proud to say he's saved a life too, by providing CPR.
He is equipped with lights on his hands and a pocket in one of his palms for his Bat phone. He decided to go public after acquiring his very own Batmobile with the license plate DRKKNIGHT. It is parked in his driveway but he frequently uses it to travel, occasionally for events because of the demand to see him and his car.
Lawrence says that the major highlights come from his fans that come smiling and stops him in the street for a photograph. Not only public, but sometimes police also stops him, not because he broke some rule, but because to click a picture with him.
Also Read: Scary Stardom? A mob of men surrounds Janhvi Kapoor at a shopping mall
-PTC NEWS