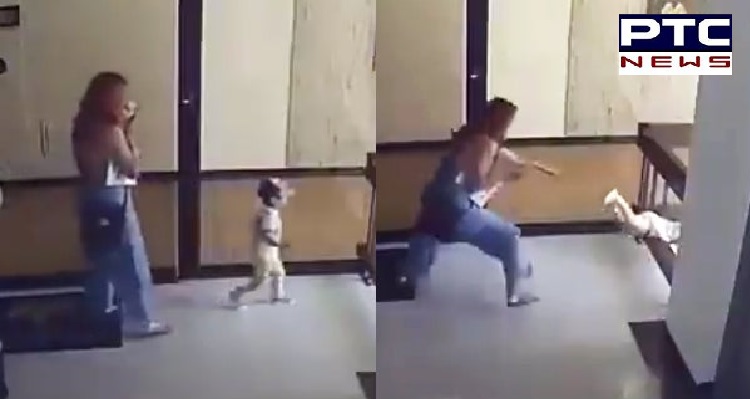 In yet another heroic incident my parent, a video of a mom saving her son from falling over the balcony is raging on the Internet. According to the sources, the video is captured in the Laureles Colonial office building in Medellin in Colombia. In a video, a mom and her son comes out of an elevator, hand-in-hand along with a delivery man. Mom was captured talking on a phone, in the process letting go of her son's hand.
https://www.facebook.com/ptcnewsonline/videos/1597336247068216/
The son walks to the railing next to the elevator and crouches down, to see what's below. While the boy peaks, he stumbles forward and goes through the gap in the railing. Somehow, her mom sees what's going on and dives towards him in an order to catch him. She reaches through the railings and grabs his ankle as the boy hangs in midair. The delivery man then runs down the stairs, assuming that the boy fell, but the supermom managed to pull up the boy.
Also Read: Street dog goes to the pharmacy to show injured paw, video goes viral, pours love across social media
Meanwhile, four other women rush out after seeing what's happening, but supermom herself pulls up the boy and saved him. Likewise, the video was posted online and the people are criticizing mother for being on phone as the reason why boy fell but praising her for saving him with the quick reflexes.
-PTC News