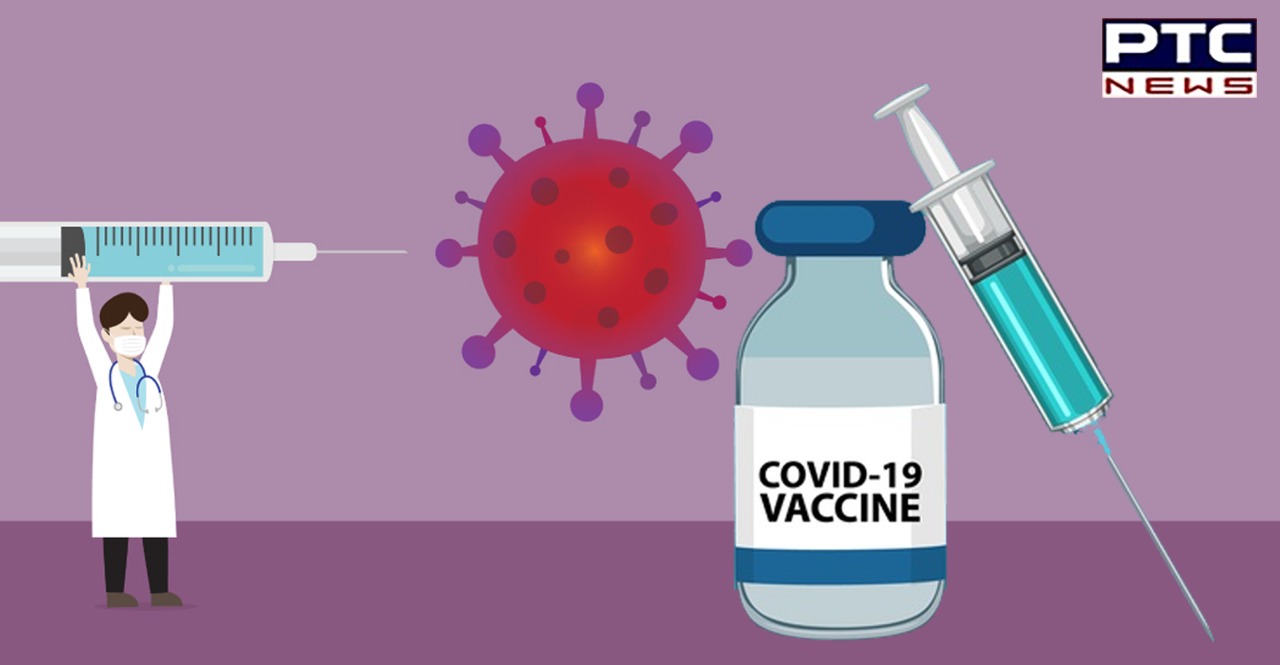 Coronavirus India: While several myths on India's Covid-19 vaccination drive are making rounds on the Internet, the Centre has issued myths and facts on the vaccination process.

Here are the myths and facts:
Myth 1: Centre not doing enough to buy vaccines from abroad for Covid-19 vaccination
Fact: The Central Government stated that it has remained engaged continuously with all the major international vaccine manufacturers right from mid-2020. Multiple rounds of discussions have happened with Pfizer, J&J & Moderna. The government offered all assistance to have them supply and /or manufacture their vaccines in India. However, it is not that their vaccines are available in free supply. We need to understand that buying vaccines internationally is not similar to buying 'off the shelf items.
Also Read | Coronavirus India: COVID-19 antibody cocktail 'Casirivimab and Imdevimab' effective against B.1.617, says Expert
Myth 2: Centre is not taking any step to vaccinate children
Fact: As of now, no country in the world is giving vaccines to children. Also, the WHO has not recommended vaccinating children. There have been studies about the safety of vaccines in children, which have been encouraging. Trials for children in India are also going to begin soon. However, vaccinating children should not be decided on the basis of panic in Whatsapp groups and because some politicians want to play politics. It has to be a decision taken by our scientists after adequate data is available based on trials.
Also Read | Coronavirus India: If Pakistan attacks India, will we leave states on their own? asks Arvind Kejriwal
Myth 3: Centre has not approved vaccines available globally
Fact: The Central Government has proactively eased the entry of vaccines approved by US FDA, EMA, UK's MHRA and Japan's PMDA, and WHO's Emergency Use Listing into India in April. T
Myth 4: Centre not doing enough to ramp up domestic production of vaccines
Fact: The Union Government stated that it has been playing the role of an effective facilitator to enable more companies to produce vaccines from early 2020. There is only 1 Indian company (Bharat Biotech) that has the IP. GoI has ensured that 3 other companies/plants will start production of Covaxin apart from enhancing Bharat Biotech's own plants, which have increased from 1 to 4. Covaxin production by Bharat Biotech is being increased from under 1 Cr per month to 10 Cr month by October. GoI is also ensuring in partnership with Russia that Sputnik will be manufactured by 6 companies coordinated by Dr. Reddy's.
Myth 5: Centre should invoke compulsory licensing
Fact: Compulsory Licensing is not a very attractive option, the GoI said, adding that since it is not a 'formula' that matters, but an active partnership, training of human resources, sourcing of raw materials and highest levels of bio-safety labs which are required. The govt, in fact, said that it has gone one step ahead of Compulsory Licensing and have been ensuring active partnership between Bharat Biotech and 3 other entities to enhance the production of Covaxin.
Myth 6: Centre has abdicated its responsibility to the states
Fact: Centre stated that it has been doing all the heavy-lifting, from funding vaccine manufacturers to giving them quick approvals to ramping up production to bringing foreign vaccines to India amid Covid-19 vaccination in India. The vaccine procured by the Centre is supplied wholly to the states for free administration to people.
Myth 7: Centre is not giving enough vaccines to the states
Fact: Centre is allotting enough vaccines to the states in a transparent manner as per agreed guidelines. In fact, states are also being informed in advance of the vaccine availability ahead of the Covid-19 vaccination. Vaccine availability is going to increase in near future and much more supply would be possible.
Click here to follow PTC News on Twitter
-PTC News