Kolkata, February 25: Kolkata recently celebrated the 150th anniversary of its beloved tram service. The city's iconic trams have been a fixture of the city since 1874 and are part of the city's rich history. On late Friday evening state transport minister Snehasish Chakraborty and other officials celebrated the proud moment of the city by cutting cakes.

"Tram is our pride. Nowadays routes of tram are less rather than before. But government tried to maintain some heritage routes of the tram. Our first priority is to ensure that tram services never end in the city," the minister said. "The trams will tell the story of a mode of primary transport which is the oldest companion of our city to have survived. Now trams have become secondary mode of transport which is big setback of our heritage tram," said Udit Ranjan Gupta of Calcutta Tram Users' Association (CUTA).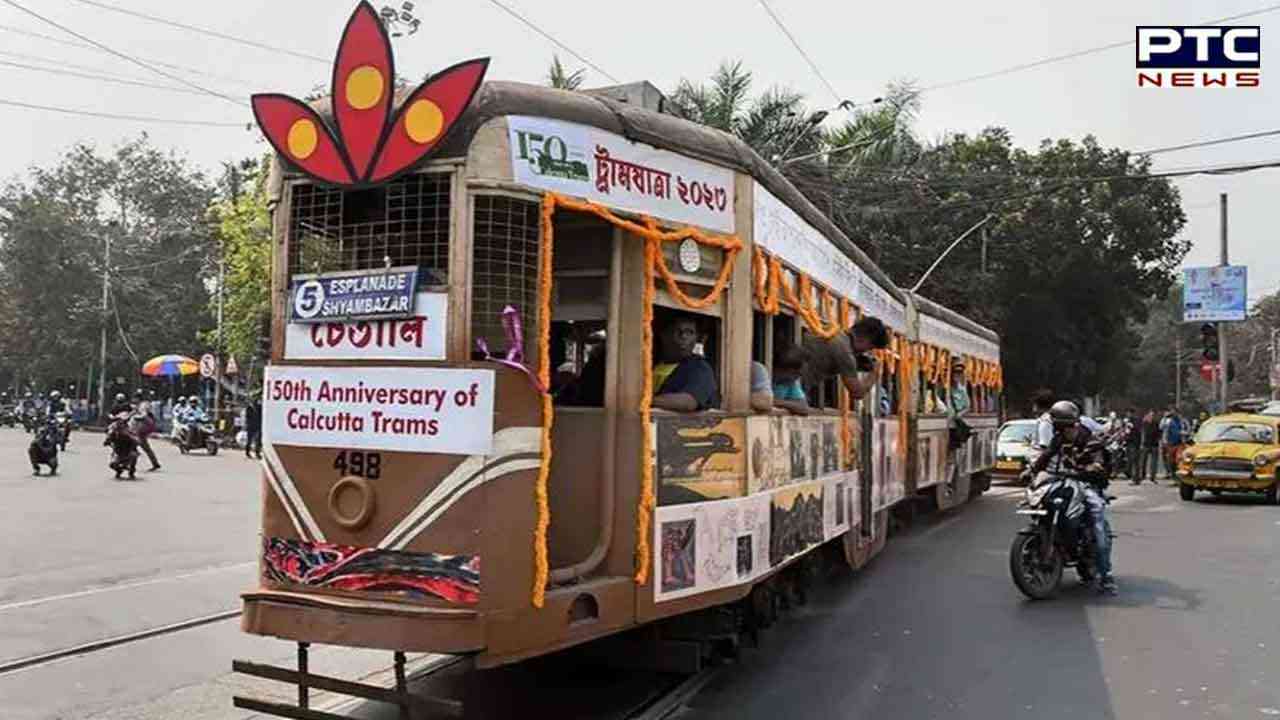 Also Read: Mercury soars across India, raising alarm, another energy crunch
A conductor Manas Das said, "This is a proud moment for us. For the last 40 years, I am driving trams on different routes of Kolkata. Now, the service has become less but people of the city want to ride the tram and they wish that tram would never become history in Kolkata. I am happy to see the tram's long journey and wish the government tried to continue tram service in Kolkata as a heritage transport mode."
On February 24, 1873, trams first started in the City of Joy, as horse-drawn car which was rolled on tracks. The steam engines were introduced in 1882 and the first electricity-powered tram was introduced in 1900. After almost 113 years of the electrification of Kolkata's trams, AC trams were introduced in 2013.
There are about 30 tram routes with tracks to date. However, till 2017, 25 tram routes were functional. However, currently, the heritage tram runs on only two routes.
Also Read: US looking forward to foster ties with Indian military: Pentagon
- ANI