Amarnath Yatra to end today: The 62-day annual pilgrimage to the holy cave shrine Amarnath Yatra, known as one of the most difficult journeys in Hindu belief to which began on July 1 will culminate today (August 31, 2023.)
The Amarnath cave, located in Jammu and Kashmir, is a significant pilgrimage site dedicated to Lord Shiva. Despite the challenges, millions of devotees undertake this pilgrimage every year.
Also Read: Punjab Government imposes ESMA till Oct 31 as revenue staff calls for indefinite strike
The cave, situated at an altitude of 3888 meters, remains covered in snow throughout the year and opens temporarily in summer as the snow melts. The cave holds immense religious significance as it is believed that Lord Shiva revealed the secret of life to his wife, Parvati, in this very place.  It witnesses a huge rush of devotees every year.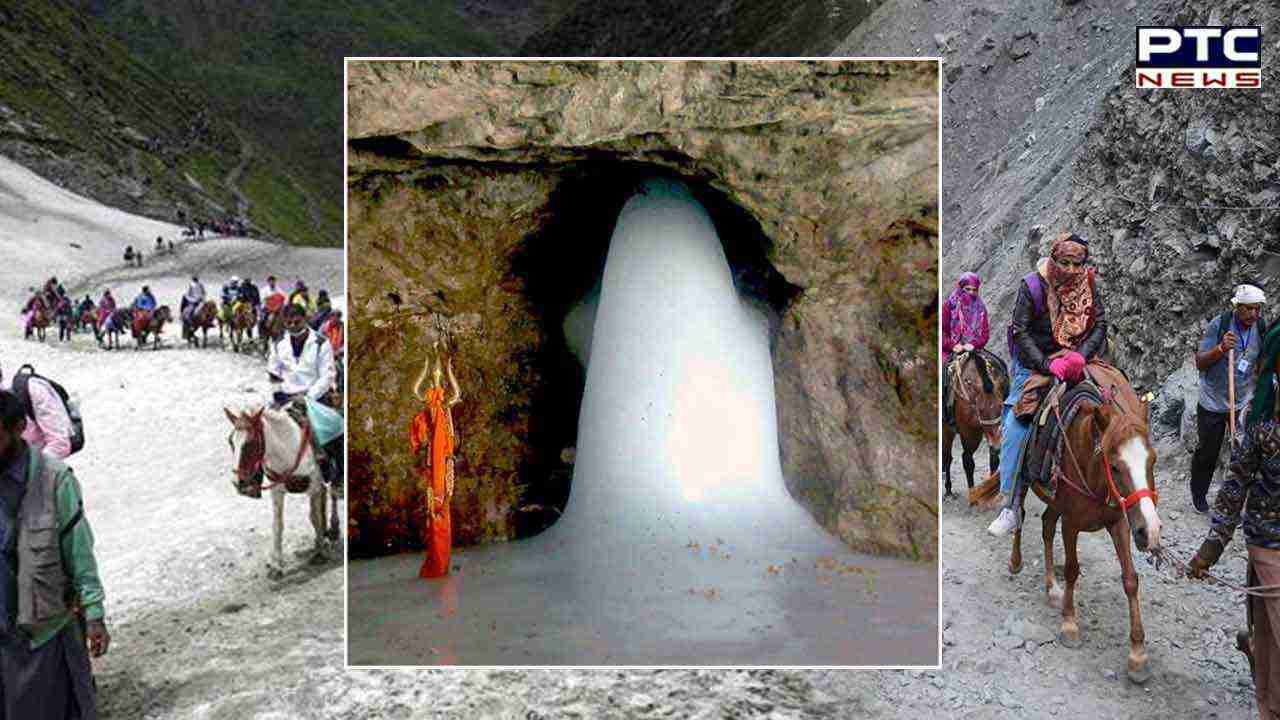 During the 62-day long Yatra period, more than 4.5 lakh pilgrims pay their obeisance at the holy cave shrine of Amarnath Yatra. 
Huge number of devotees can be also witnessed on the last day of anuual pilgrimage as the morning 'Aarti' performed at Shri Amarnath Cave Shrine in Jammu & Kashmir, earlier today.
Devotees flock to witness this miraculous sight between Asht Purnima and Raksha Bandhan.
Earlier, this week , 'Chhari Mubarak' popularly known as the holy mace of Lord Shiva had left for Sheshnaag in the morning hours from Chandanwari in Pahalgam to mark the culmination of the Amarnath Yatra. 
The Chhari Mubarak had spent the night at Chandanwar Pahalgam before heading to Sheshnaag.
The rituals for the holy 'Chhari Mubarak' mark the culmination of the annual Amarnath Yatra.
Also Read: Punjab: BSF recovers five bottles filled with suspected heroin from Amritsar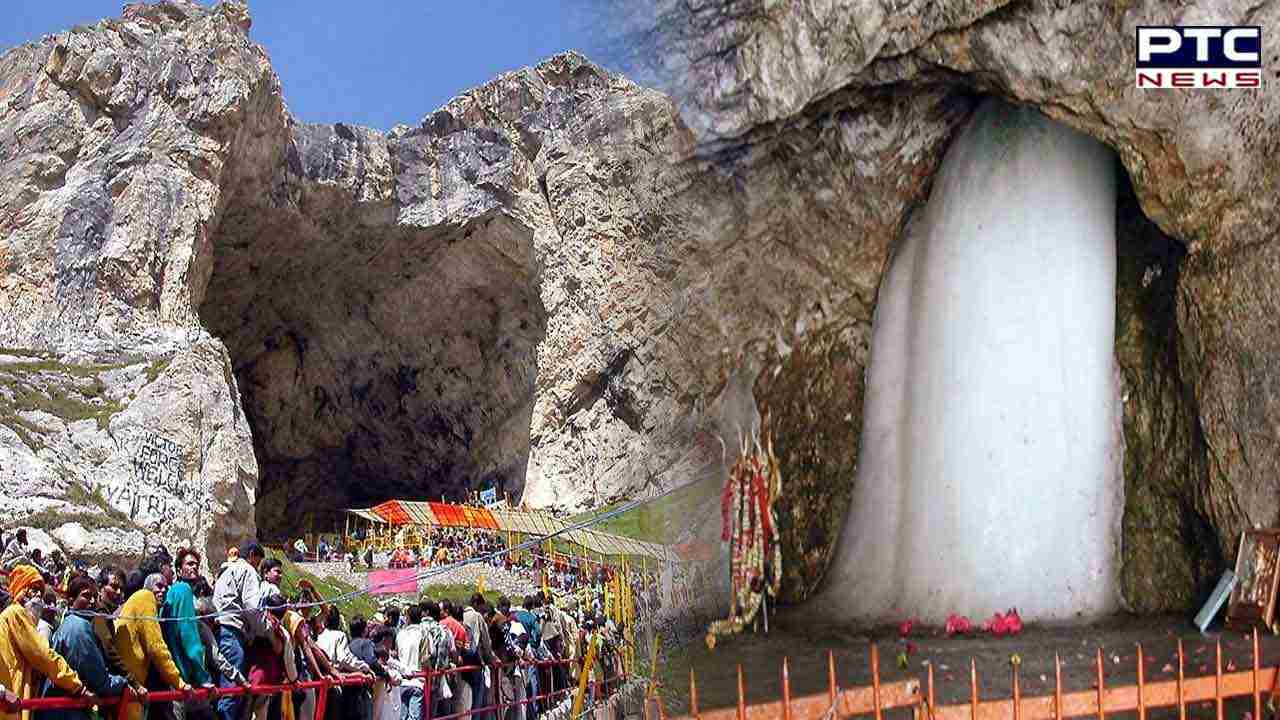 According to Hindu belief, the pilgrimage of those who visit Amarnath Gupha is complete only when they visit the Budha Amarnath Mandi
Significantly, Amarnath Yatra is not only a religious journey but also an opportunity for devotees to experience the natural beauty of the Himalayan region. It holds significant cultural and spiritual importance for Hindus and draws thousands of devotees each year.
- With inputs from agencies