New Delhi, May 25: In the midst of controversy surrounding the inauguration of the new parliament by Prime Minister Narendra Modi, the Biju Janata Dal (BJD) and YSR Congress Party (YSRCP) announced on Wednesday that they would attend the inaugural ceremony, despite many other parties announcing a boycott of the event.
In a statement issued by BJD spokesperson Lenin Mohanty, the party expressed its belief that the parliament, as a symbol of democracy, should be kept above politics, and its authority and stature should always be upheld. The party emphasized that constitutional institutions should rise above issues that could compromise their sanctity and honor, and that such matters can be discussed within the parliament itself. The BJD currently holds 12 seats in the Lok Sabha and eight seats in the Rajya Sabha.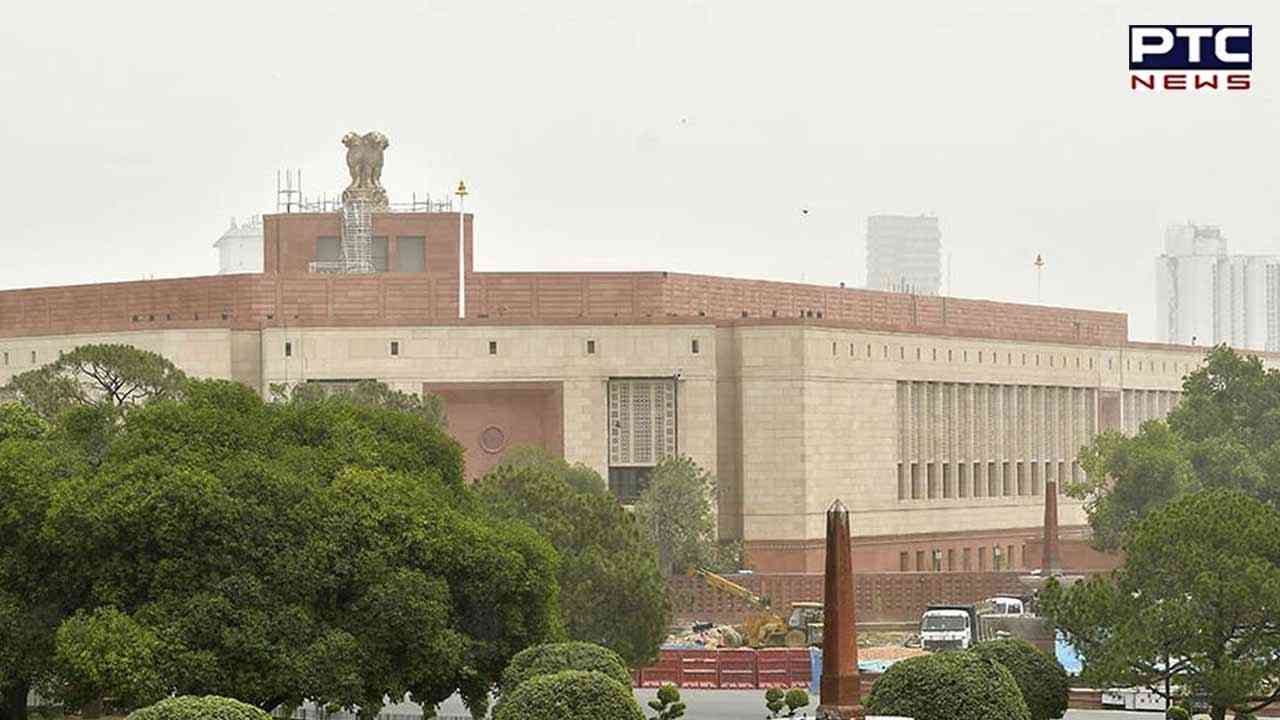 Also Read: PM Modi's Global Diplomacy: Strengthening India's influence and building international bonds
"The president of India represents the Indian state, and the parliament represents the 1.4 billion people of India. Both institutions are symbols of Indian democracy and derive their authority from the constitution of India," the statement read.
The inauguration of the new parliament is scheduled to take place on Sunday. Nineteen opposition parties, including the Congress and Aam Aadmi Party, issued a joint statement announcing their boycott, calling the inauguration a "grave insult" and a "direct assault" on democracy. They highlighted the absence of President Draupadi Murmu unveiling the ceremony as a disrespect to the nation.
The BJD's decision to attend the event comes just two weeks after President and Odisha Chief Minister Naveen Patnaik met with Prime Minister Narendra Modi in New Delhi. Patnaik later stated that he had discussed expediting work on the Jagannath International Airport, and the PM had assured him of full support. Patnaik also reiterated his party's stance of contesting elections independently and ruled out the possibility of a third front.
The BJD's decision indicates that the party is unlikely to alter its policy of maintaining an equal distance from both the BJP and the Congress, at least until the 2024 general and assembly elections. Patnaik, who has been the Chief Minister since March 2000, has been approached by prominent opposition leaders, including Bihar CM Nitish Kumar and West Bengal CM Mamata Banerjee, for an alliance against the NDA government.
Meanwhile, the YSRCP has also confirmed its attendance at the event. Recently, the central government approved a significant tranche of funds for Andhra Pradesh, the largest since the state's bifurcation in 2014. Andhra Pradesh CM YS Jagan Mohan Reddy has largely remained supportive of the central government's policies, aligning with the opposition only in select cases.
Reacting to the opposition's boycott, Union Minister Prahlad Joshi expressed his disappointment, calling it unfortunate. He appealed to them to reconsider their decision and join the historical function, emphasizing that this was not the time for politics.
While parties like Shiromani Akali Dal (SAD), Yuvajana Shramika Rythu Congress Party (YSRCP), and Telugu Desam Party (TDP) have confirmed their attendance, others like Shiv Sena (Shinde faction), Bahujan Samaj Party (BSP), and All India Anna Dravida Munnetra Kazhagam (AIADMK) are expected to be present. Apart from the Congress and AAP, parties that have announced a boycott include the Dravida Munnetra Kazhagam (DMK), Shiv Sena (UBT), Samajwadi Party (SP), Communist Party of India, Jharkhand Mukti Morcha, Rashtriya Lok Dal (RLD), Trinamool Congress (TMC), Janata Dal
- With inputs from agencies