Delhi air pollution: After five consecutive days of severe air quality, Delhi experienced a marginal improvement as increased surface winds and measures under stage 4 of the Graded Response Action Plan (GRAP) contributed to a shift from the 'severe' to the 'very poor' category in the air quality index (AQI) on Tuesday. At 7 am, the average AQI stood at 395, as compared to the severe reading of 421 at 4 pm the previous day.
One of the significant factors aiding this improvement was the rise in surface winds. The national capital is expected to witness wind speeds of 8-10 kmph in the afternoon, further facilitating the dispersion of pollutants.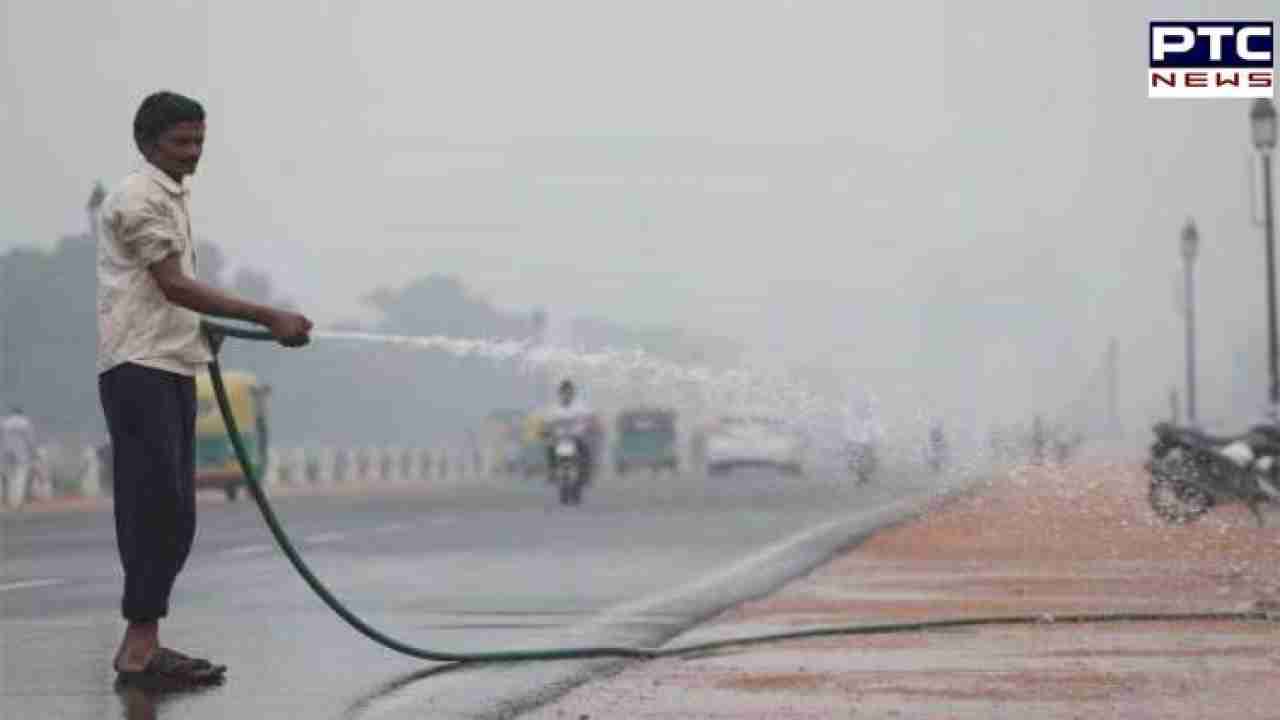 According to an official from the India Meteorological Department (IMD), the wind direction, which had been northwesterly, changed to southeasterly on Monday. This shift was attributed to a western disturbance that would impact northwest India between November 7 and 10. Although its primary influence is expected in Jammu and Kashmir, some effect is anticipated in Delhi as well, causing a change in wind direction and gradually increasing wind speeds from Tuesday afternoon. Wind speeds are predicted to rise from around 8 kmph on Tuesday to an average of 15 kmph by November 11.
Real-time IMD data also indicated an improvement in visibility compared to previous days, with visibility recorded at approximately 1,100 meters at 7 am on Tuesday, in contrast to 400 meters at the same time on Monday.
Delhi's AQI reached a high of 454 at 4 pm on Sunday, prompting the Commission for Air Quality Management (CAQM) to implement stage 4 of the GRAP immediately. Stage 4 restrictions focus extensively on diesel vehicles and prohibit the entry of diesel light commercial vehicles from outside Delhi, unless they meet BS-VI standards. The entry of trucks into Delhi is banned, and there are restrictions on diesel-Medium Goods Vehicles (MGV) and heavy goods vehicles (HGV) within the city. Linear construction projects, including highways, roads, and flyovers, have also been halted.
Last Thursday, the AQI crossed the 400 mark for the first time this season and remained 'severe' until the recent improvement.
In response to the deteriorating air quality, the Delhi government announced the re-implementation of the odd-even scheme from November 13-20. Additionally, schools were directed to suspend physical classes for all grades, with the exception of classes 10 and 12, until November 10. During this period, classes will be conducted online. The decision on allowing 50% of government employees to work from home will be made at a later date.
- With inputs from agencies
Join Whatsapp Channel