New Delhi, January 29: The Delhi Police's Special Cell on Sunday detained two persons from Vikaspuri on suspicion in connection to pro-Khalistan-related graffiti that appeared on public walls in parts of the national capital.
The walls of Delhi were painted with slogans like "Khalistan Zindabad" and "Referendum 2020", they said.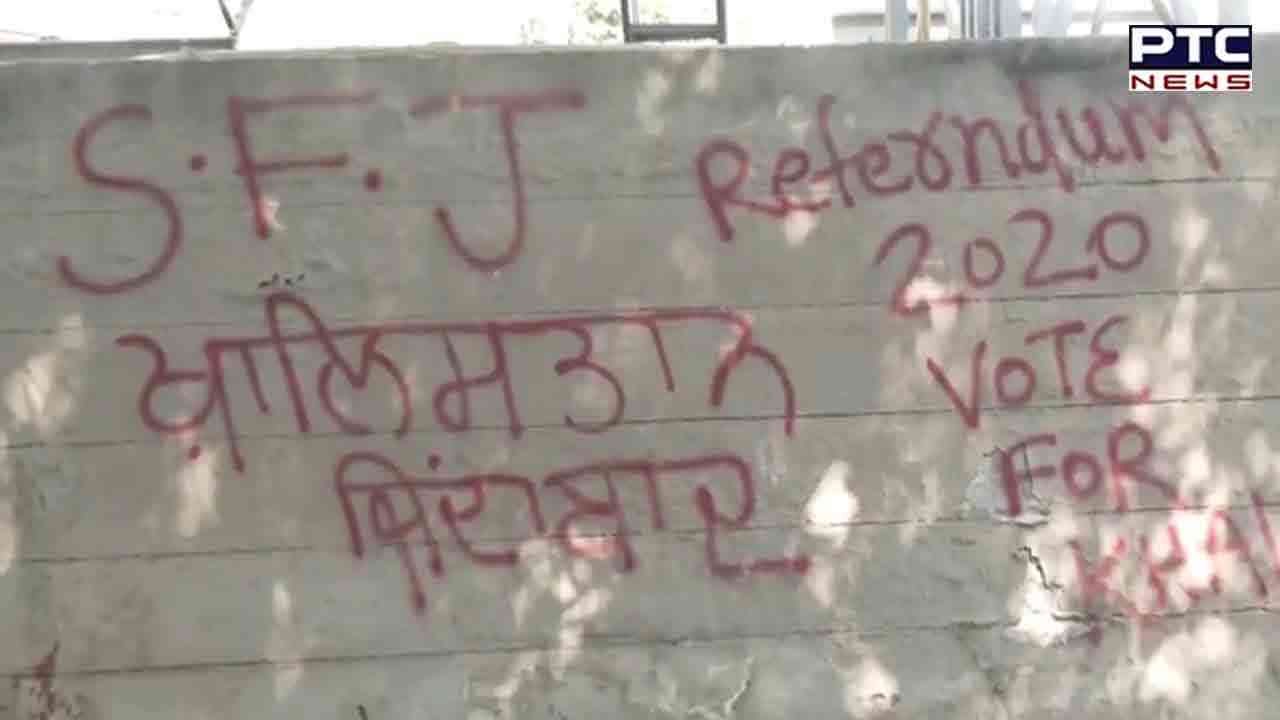 Also Read: Temperature drops; rain likely in Punjab, Haryana, Chandigarh
"Two perpetrators have been arrested by the Special Cell in a case related to pro-Khalistan graffiti," a senior police officer said.
"On the early hours of January 19, multiple graffiti raising objectionable slogans appeared in the areas of Vikaspuri, Janakpuri, Paschim Vihar, Peeragarhi and other parts of west Delhi," Delhi Police PRO Suman Nalwa had earlier said.
A case has been registered under Sections 154B (imputations, assertions prejudicial to national-integration) and 120B (criminal conspiracy) of the Indian Penal Code was registered by the Special Cell, Nalwa had said.
The organization Since Sikhs for Justice (SFP) is a banned, it is trying to make itself known and wants to be in the news, the PRO had said over the graffiti.
Fringe organisation SFJ, run by a few radical Sikhs of foreign nationality in the US, Canada, the UK, etc, was declared unlawful by the Union government under the provisions of Section 3(1) of the Unlawful Activities (Prevention) Act, 1967.
Following the information, the Special Cell of Delhi Police filed an First Information Report (FIR) under relevant sections and started investigating the matter.
Later, a case under Sections 153-B and 120-B of the Indian Penal Code (IPC) was registered against unidentified persons.
Also Read: Odisha Health Minister Naba Das shot by cop, accused

nabbed
"Times New Roman","serif"">
- With inputs from agencies