Kathmandu, May 19: In a tragic incident at the base camp of Mount Everest, a 59-year-old Indian climber named Suzanne Leopoldina Jesus passed away after falling ill.
Suzanne, who had set out to achieve a new world record as Asia's first woman with a pacemaker to scale Everest, faced difficulties during the acclimatization exercises and was admitted to a hospital in the Lukla town of Solukhumbu district. The news of her demise was confirmed by Yuvaraj Khatiwada, the Director at the Tourism Department of Nepal.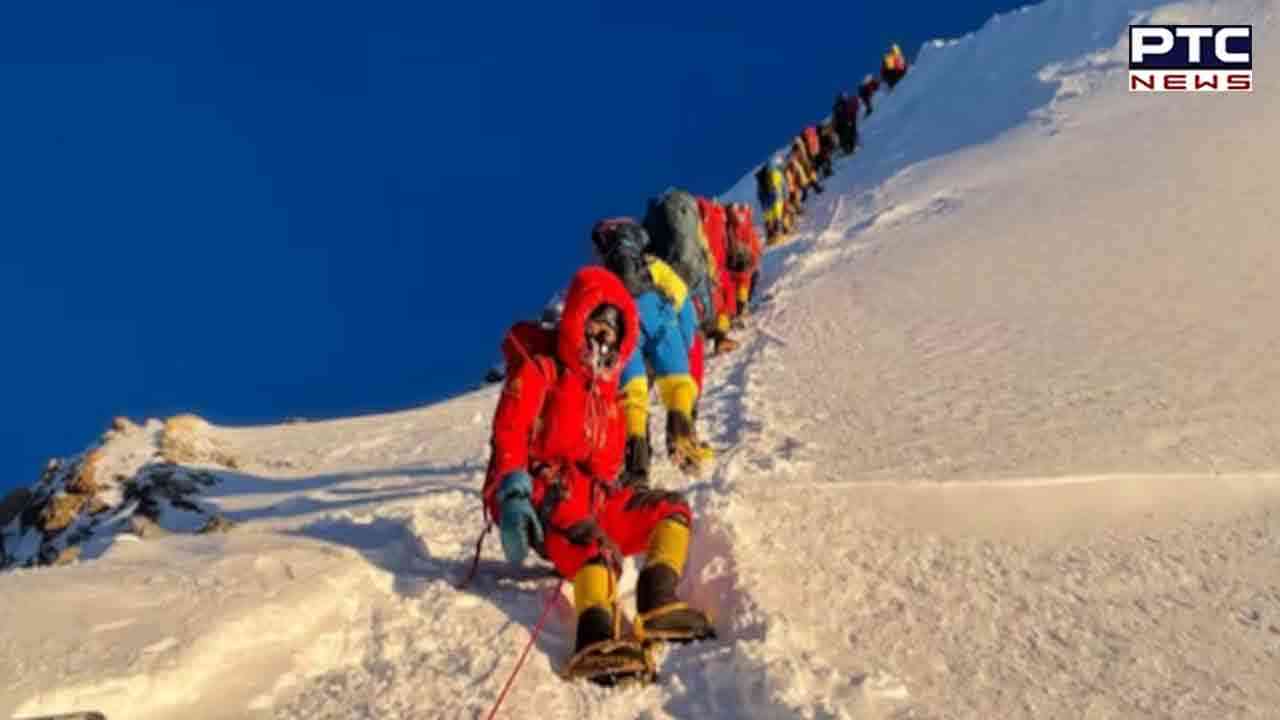 Suzanne's ambitious goal of conquering Everest with a pacemaker was met with concerns from the start. She struggled to maintain a normal pace during the acclimatization exercise at the base camp, prompting officials to advise her to abandon the summit attempt. However, Suzanne adamantly refused, citing her payment for the climbing permit as a reason to continue.
Also Read: US official highlights country-based quota system as cause of long Green Card wait time for India
Despite her determination, Suzanne's condition deteriorated, and she encountered difficulties while climbing. As a result, she was forcefully evacuated by helicopter on Wednesday evening and transported to a hospital in Lukla for medical treatment. Dendi Sherpa, the Chairman of Glacier Himalayan Trek, the expedition organizer, confirmed the actions taken to ensure Suzanne's safety.
Sherpa mentioned that they had advised Suzanne to abandon the climb five days prior but she remained committed to reaching the summit. During the acclimatization process, it became apparent that Suzanne was not adequately prepared to continue ascending the mountain. In a letter addressed to the Department of Tourism, Sherpa emphasized Suzanne's prolonged travel time, stating that it took her over five hours to reach Crompton Point, a mere 250 meters above the base camp. Typically, climbers cover this distance in 15 to 20 minutes.
Despite her struggles, Suzanne was determined to set a new world record by becoming the first Asian woman with a pacemaker to summit Everest. Unfortunately, she faced additional challenges such as throat discomfort and difficulty swallowing food.
Following her passing, Suzanne's body was airlifted to Kathmandu and taken to Tribhuvan University Teaching Hospital in the Maharajgunj municipality for a postmortem examination. Her family members were informed, and they were expected to arrive in Kathmandu the following day.
In a separate incident on the same day, a Chinese climber also lost their life while ascending Mount Everest, bringing the death toll for this season to eight. Prior to this, four Sherpa climbers, an American doctor, and a Moldovan climber had also tragically passed away on the mountain.
The loss of Suzanne Leopoldina Jesus highlights the risks and challenges associated with Mount Everest expeditions. It serves as a reminder of the importance of adequate preparation, adherence to professional advice, and prioritizing safety when attempting such a formidable feat.
Also Read: Amit Shah chairs second 'Chintan Shivir' to shape implementation of PM Modi's 'Vision 2047'
- With inputs from agencies