New Delhi, August 31: Ahead of the G20 meeting, the New Delhi Municipal Council (NDMC) has installed life-size cut-outs of grey langurs on Sardar Patel Marg and Shastri Bhawan, in an attempt to keep rhesus macaques, colloquially known as rhesus monkeys, away from transit routes and venues during the Summit. 
While speaking to ANI, NDMC vice chairman Satish Upadhyay said, "Large cutouts of langurs have been put up at several places. 
"The langur cut-outs have been put up and we will have to see how much actual impact they have on the monkeys as monkeys are fearful of langurs. The cutouts has been installed near important locations like Sardar Patel Marg and Shastri Bhawan, as monkeys get scared and return to their natural habitat. Monkeys cannot be displaced, harmed or hit," Upadhyay added.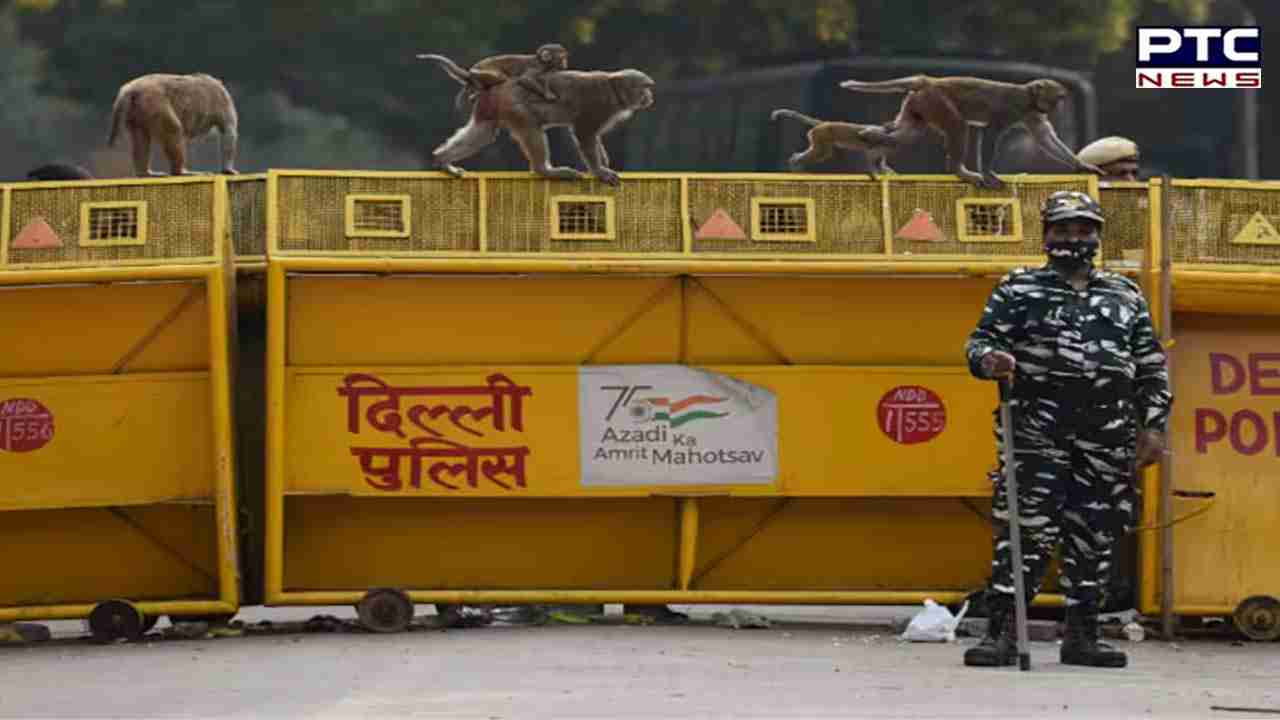 Several trained people who are experts in making sounds similar to langurs have been deployed at various sites across the national capital to keep monkeys in check.
He further said they had around 30-40 trained persons to keep monkeys away from such routes leading to the G20 Summit.
India will host the G20 summit next month which will see the "biggest participation" in the history of the grouping with arrangements in place for the mega event including that for the stay of leaders of member countries and the invited guest countries.
The Delhi Police to be in charge of security and there will be 24/ 7 medical facilities in hotels, officials said.
The Group of Twenty (G20) comprises 19 countries - Argentina, Australia, Brazil, Canada, China, France, Germany, India, Indonesia, Italy, Japan, South Korea, Mexico, Russia, Saudi Arabia, South Africa, Turkey, US, UK and the European Union.
India has invited Bangladesh, Egypt, Mauritius, Netherlands, Nigeria, Oman, Singapore, Spain and UAE as guest countries for the mega event.
The 18th G20 Heads of State and Government Summit in New Delhi will be a culmination of all the G20 processes and meetings held throughout the year among ministers, senior officials, and civil societies. A G20 Leaders' Declaration will be adopted at the conclusion of the New Delhi Summit, stating Leaders' commitment towards the priorities discussed and agreed upon during the respective ministerial and working group meetings. 
- ANI