Gujarat Budget 2023-24: The Gujarat Budget for the fiscal year 2023-24 was presented in the state Assembly by Finance Minister Kanu Desai on Friday, giving a big push to infrastructure facilities.
The Gujarat Budget announced expenditure of approx Rs 5 lakh crore for creating world-class infrastructure facilities in the state.
Also Read: Delhi HC orders AAP to remove defamatory post against BJP leader
Keeping in view the infrastructure improvement, Gujarat government stated that better infrastructure will attract new business and investment leading to an increase in productivity and competitiveness and will ultimately lead to a better standard of living.
In the meanwhile, Gujarat FM also announced the provision of Rs 5,950 crore for the Narmada Project, which he said has proved to be a boon for the people and economy of Gujarat as through the project, water has become available for agriculture, two hydro-power stations with the capacity of 1,450 MW, which generated 6,000 crore units of power in the current year.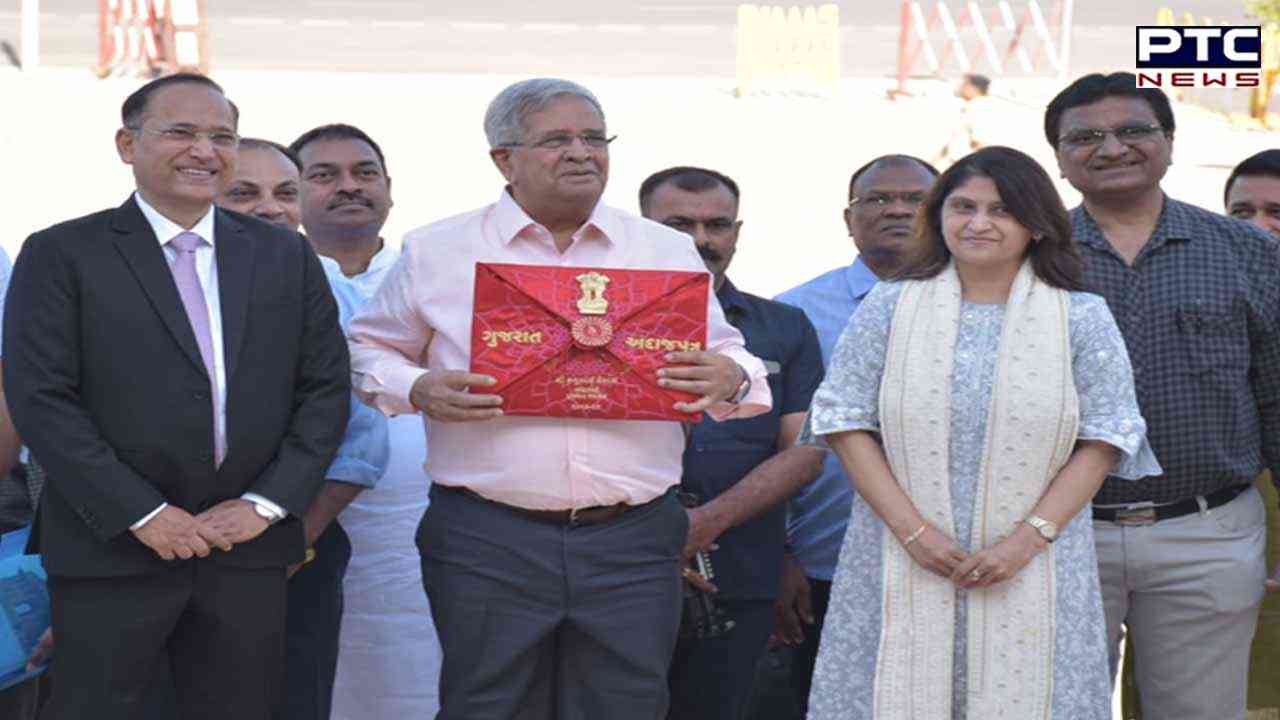 Divulging further details:
Provision of Rs 2,500 crore - Strengthening the rural infrastructure,
Rs 1,391 crore - MNREGA,
Rs 932 crore - Pradhan Mantri Awas Yojana (Gramin)
Rs 220 crore - Pradhanmantri Krishi Sinchai Yojana - Watershed Development Component
Rs 1,066 crore - Pradhan Mantri Awas Yojana - Shehri
Rs 905 crore - metro projects in Ahmedabad and Surat
Rs 200 crore - Ahmedabad-Mumbai bullet train project
Rs 150 crore - Sabarmati riverfront near Gandhinagar,
Rs 103 crore - Scheme to construct check-dams, barrages, weirs on the rivers in the tribal belt of south Gujarat.
Also Read: SC observes plea over menstrual pain leaves as policy matter of govt
FM also announced reduction of 10 per cent in VAT on PNG (Piped Natural Gas) and CNG (Compressed Natural Gas).
- PTC NEWS