Kohima, January 26: The Chief Minister of Nagaland Neiphiu Rio on Thursday said that hopefully good sense will prevail among the seven tribes of the state. They have decided not to participate in the assembly polls that will take place on February 27, it is to press for their demand for a separate state.

The seven tribes along with several organization have also issued separate diktats asking their community members to resign from the posts they are holding in political parties. Later, the organization warned that if any of their members file nominations for the election, they will have to face the consequences.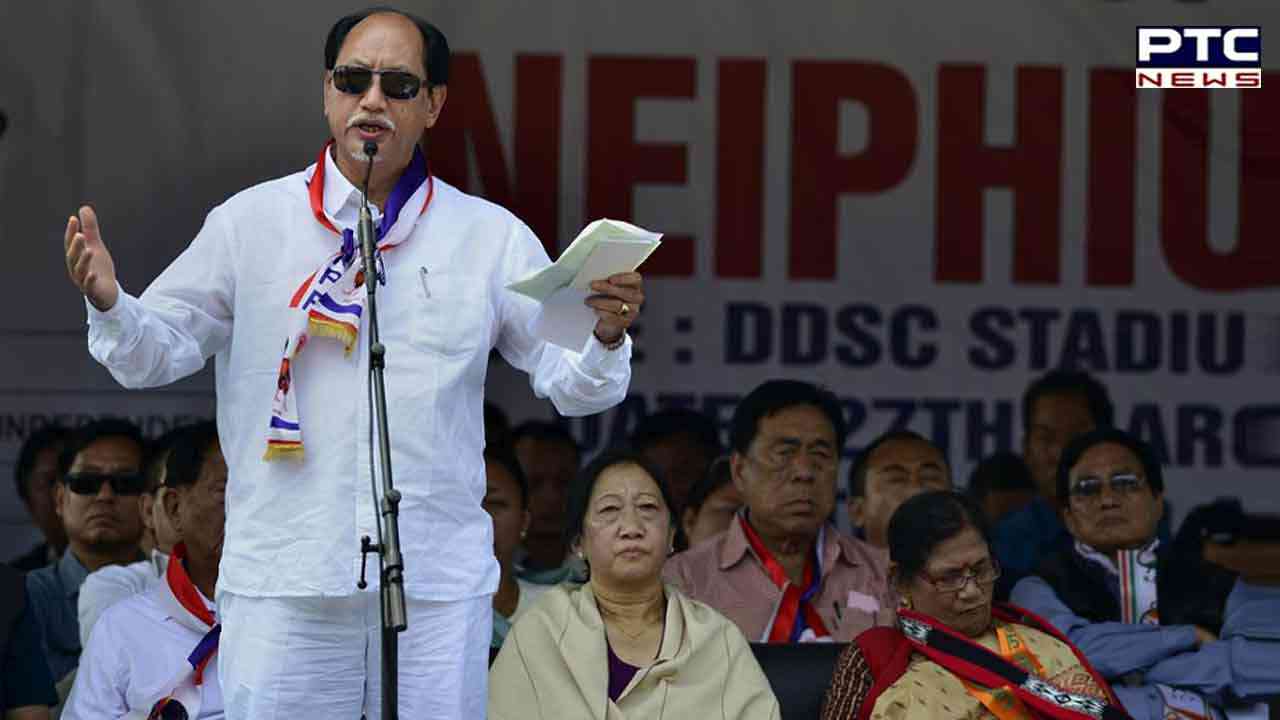 "I have nothing to say about their decision. But in a democracy, elected representatives are required to form a government. I hope good sense will prevail," said Rio, also the head of the Nationalist Democratic Progressive Party (NDPP).
Also Read | Women's IPL fetches Rs 4,669 crore in bidding; Adani among top bidders

Since 2010, the Eastern Nagaland Peoples' Organisation (ENPO), the apex body of these seven tribes, has been demanding a separate state Frontier Nagaland comprising the districts of Mon, Noklak, Kiphire, Longleng, Shamator and Tuensang. There was a hue and cry over the 40:20 seat-sharing formula for the pre-poll alliance between NDPP and BJP for the upcoming election, Rio said his party would not budge from the present arrangement.
The Bharatiya Janata Party (BJP) and NDPP, had contested the election in 2018 with the seat-sharing formula of 40:20 and won 18 and 12 seats respectively to form the government. They were supported by two MLAs of the National Peoples' Party (NPP), one JD(U) MLA and an independent.
The alliance partners have decided to continue with the 40:20 formula but a number of leaders from both parties demanded a change in that.
"There will be no friendly contest between the two parties and we stand by the decision... We will support them in their seats and they will support us in ours," Rio said.
Also Read: Republic Day 2023: Wishes, images, messages, patriotic quotes to share on WhatsApp

- With inputs from agencies