Kerala World Record: In an awe-inspiring display of unity and culture, 7,027 women from Kerala's Kudumbashree, an all-woman network, have etched their names in history by setting a world record through a colossal Thiruvathira dance performance. This remarkable feat took place at Kuttanellur Government College, where Kudumbashree members congregated to execute the traditional group dance form.
Thiruvathira, a graceful and synchronised dance, is typically performed during the auspicious Onam festival, which falls in the Malayalam month of Chingam. Occasionally, it also graces the cultural landscape in the month of Dhanu.
The sheer magnitude of this mega 'Thiruvathirakali' (Thiruvathira dance) performance has earned it a prominent place in the Limca Book of Records and the Talent Record Book. Remarkably, the organisers are now contemplating the submission of this monumental achievement to the prestigious Guinness Book of World Records.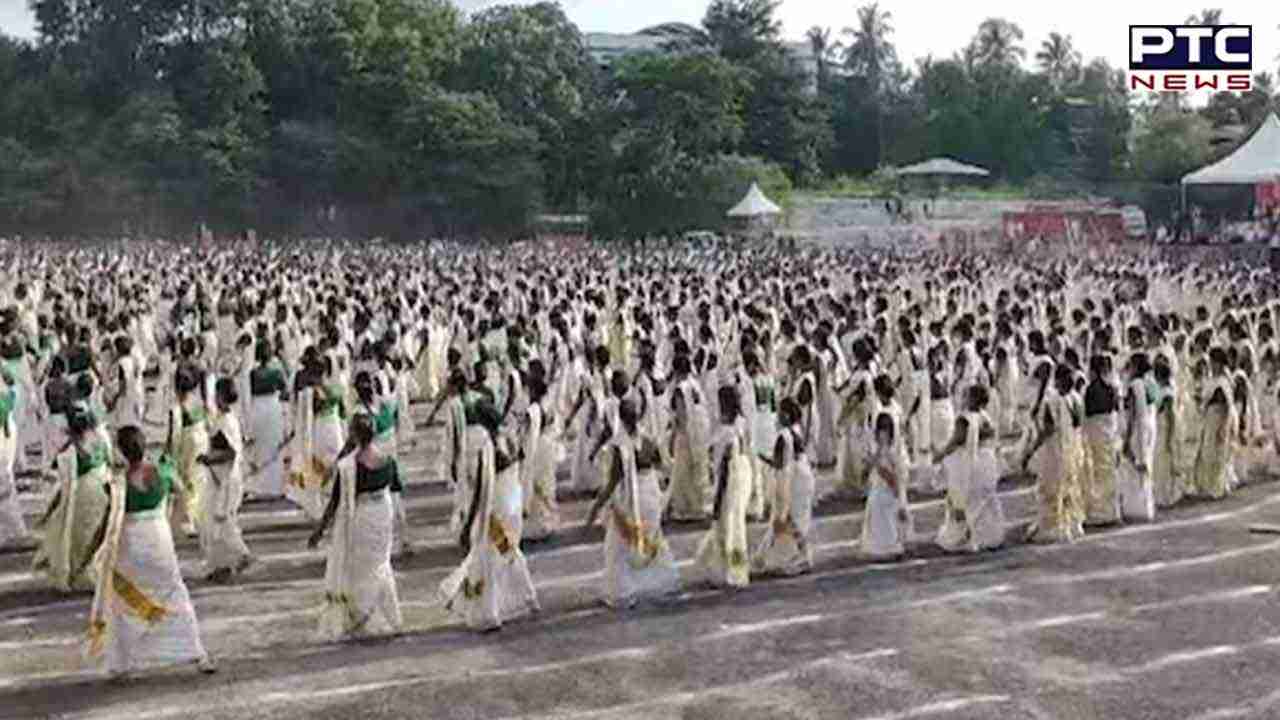 The inauguration of this historic event was graced by the presence of Kerala's Revenue Minister, K Rajan, who commended Kudumbashree as an exemplary model of women's empowerment. He underscored the organization's status as the world's largest women's network, celebrating its unwavering dedication to uplifting women in society. The district's Onam festivities were jointly organized by the Tourism Department, district administration, and the city corporation.
The mega Thiruvathira performance, lasting a captivating 10 minutes, enthralled a packed audience, serving as a testament to the rich cultural heritage and unity of the women of Kerala. As this incredible achievement reverberates far and wide, it stands as a source of pride and inspiration for women everywhere, demonstrating the power of collective strength and a deep-rooted connection to tradition.
Also Read: National Nutrition Week 2023: 10 essential, nutritional and healthy foods you must have
- With inputs from agencies