New Delhi, May 19: Following his unexpected removal as the Union Law Minister, Kiren Rijiju expressed that the decision was not a punishment but rather part of the government's plan and Prime Minister Modi's vision.
Refusing to engage in political discussions, Rijiju emphasized that the focus should be on his new responsibilities. He assumed the position of Minister of Earth with a commitment to work responsibly.
"This shifting is not a punishment, this is the plan of the government. This is the vision of PM Modi," stated Rijiju confidently after taking charge of the Ministry of Earth. When questioned about his clashes with the judiciary, he deflected, indicating that it was not the appropriate time for political debates.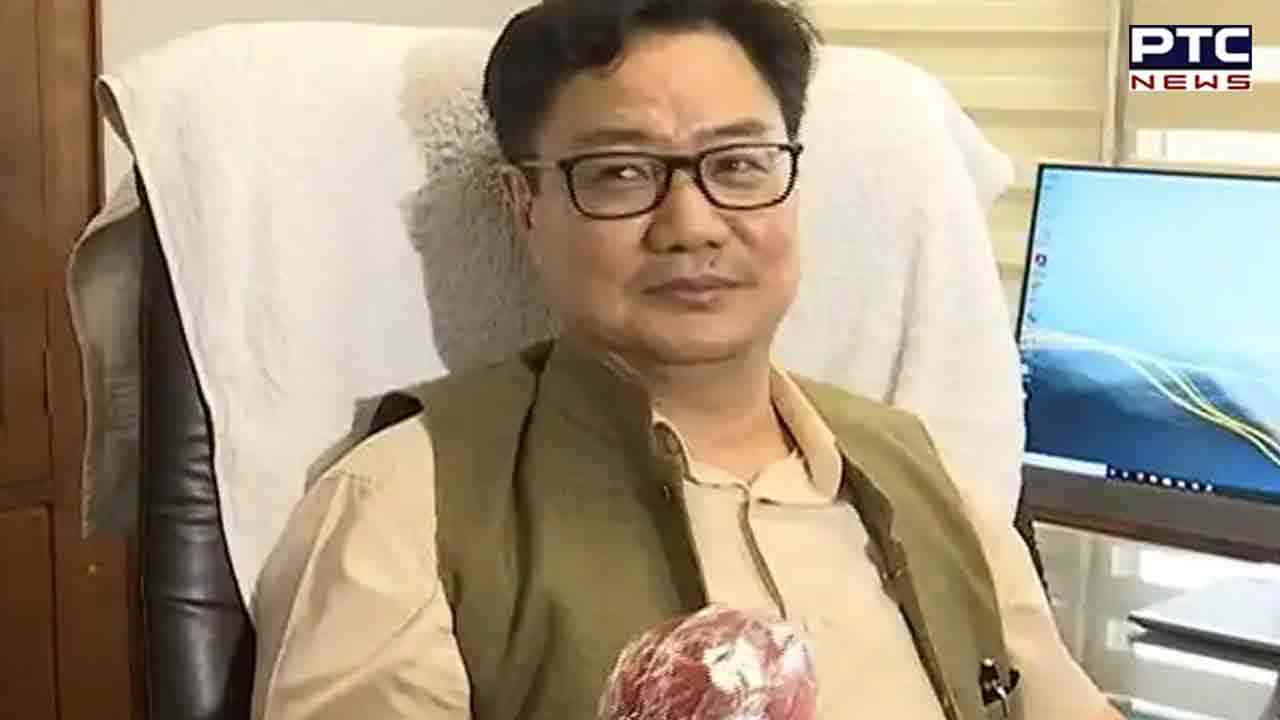 Also Read: US official highlights country-based quota system as cause of long Green Card wait time for India
Rijiju urged reporters not to dwell on his previous tenure as Law Minister, asserting that it was no longer relevant. He expressed his dedication to fulfilling new responsibilities assigned by the Prime Minister and pledged to continue working responsibly.
Kiren Rijiju had initially assumed the role of Law Minister on July 7, 2021, following Ravi Shankar Prasad's departure. Now, Arjun Ram Meghwal has been appointed as the new Law Minister, just a year before the crucial Lok Sabha elections. The government and the Supreme Court have frequently disagreed on matters concerning the appointment of judges, resulting in pointed remarks from Rijiju and the Chief Justice of India.
Tensions escalated when Rijiju referred to the collegium system, where judges appoint judges to higher courts, as "alien" to the Constitution. He also wrote to Chief Justice Chandrachud in January, advocating for the inclusion of government nominees in the collegium system. In March, Rijiju triggered further controversy with his comments about "retired activist judges" attempting to make the judiciary function as an opposition party.
Despite the transition, Kiren Rijiju remains focused on his new role and is determined to carry out his responsibilities diligently, leaving behind the past controversies associated with his time as Law Minister.
Also Read: Amit Shah chairs second 'Chintan Shivir' to shape implementation of PM Modi's 'Vision 2047'
- With inputs from agencies