Nasik, March 7: In yet another shocking incident, a furious farmer of Maharashtra's Nashik district set up his onion farm. He is angry at the state and Central government for not ensuring that he gets the right value for his produce.

He has set the farm on fire after the crop's price crashed drastically, all the farmers are protesting against the existing policies of the government. All the onion cultivators are battling the crisis as the onion prices have hit the Agriculture Produce Market Committee (APMC) in Lasalgaon. It is one of the largest wholesale onion market in Asia, in Nashik. The price of onion per kilogram dropped down to Rs 2 to Rs 4, which angered the growers, who had stopped the auction at the APMC last week for a day.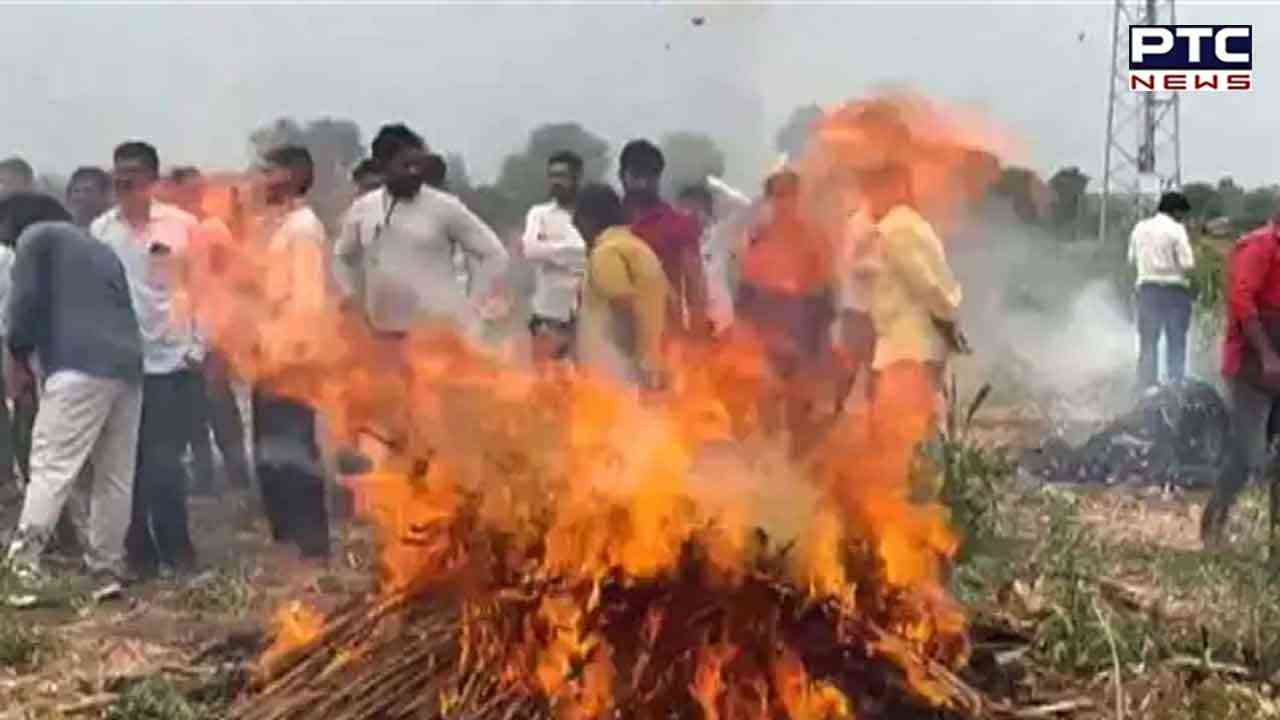 Also Read: RSS a 'fascist' organisation, captured all of India's institutions: Rahul Gandhi in London
A farmer of Nashik Krishna Dongre, has set on fire his entire 1.5 acre of onion farm as he did not get the right price for his produce. According to information, he has already spent Rs 1.5 lakh on the crop for more than four months now. And in the upcoming time he will have to pay another Rs 30,000for transport of onion to the market. However, all he will get at the current rate being offered for the onions is just Rs 25,000.
"I worked day and night for four months to grow these onions in 1.5 acres," Dongre said, adding that he is now forced to burn the crop "due to the mistakes of the state and union government".
He further said, he will have to spent from his own pocket for the current procurement rate. "The state and Center should think about standing with the farmers," he said.
Dongre further said that he had written a letter with his blood to Chief Minister Eknath Shinde inviting him to the onion burning ceremony so that he could see the condition of farmers himself.
He demanded that the government procure all their harvest at fixed Minimum Support Prices. "For our current losses, they should pay us all ₹ 1,000 as compensation," he added.
Also Read: West Bengal: "Chop off my head...": CM Mamata Banerjee amidst protest over DA
- With inputs from agencies