Uttarakhand under-construction tunnel collapses:  Rescue efforts continue into the third day at the site of the collapsed under-construction tunnel in Uttarkashi, where 40 workers are trapped. 
SDRF, NDRF, and police personnel are working diligently to evacuate those trapped and          trucks laden with 900 mm diameter pipes started arriving at Silkyara since midnight. 
Evacuation process is conducted by preparing an auger machine to drill horizontally and insert large diameter MS pipes in between the debris so that the trapped workers can be taken out throught the metal pipes.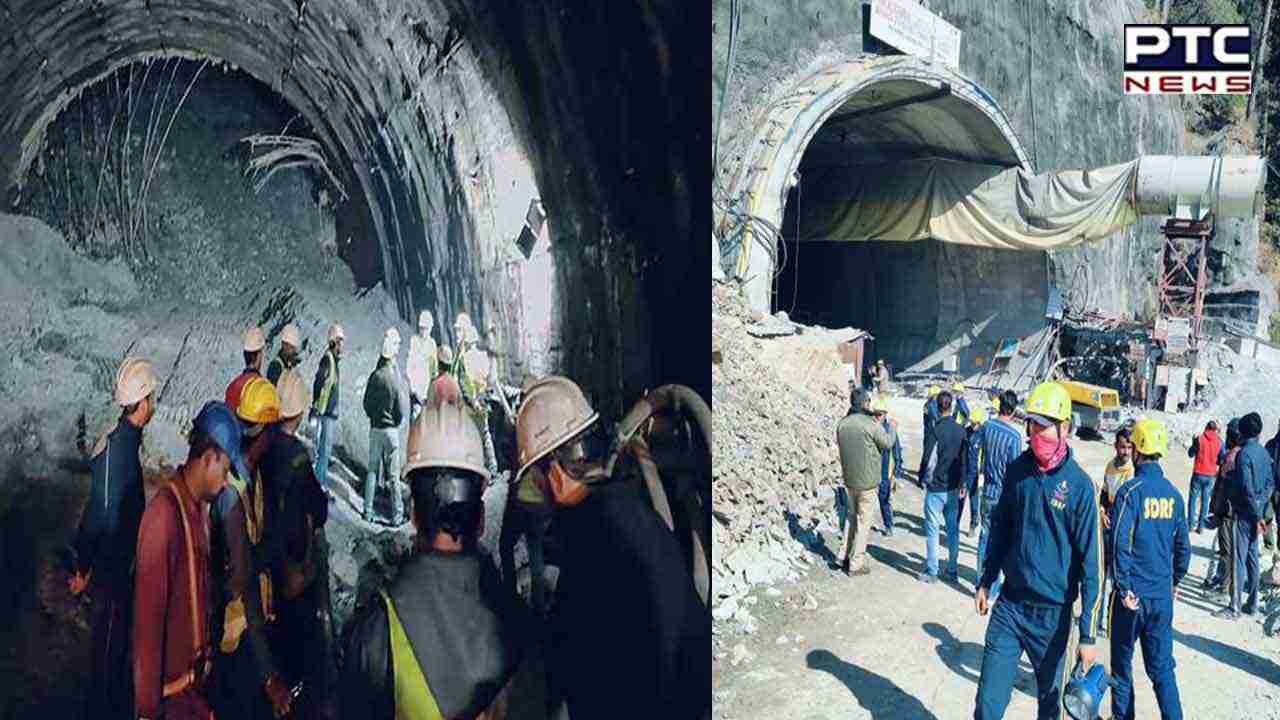 Rescuers said that the teams still have to clear about 35 metres of debris more to reach the location of the 40 trapped workers
Meanwhile, communication has been established with those inside, and they have been provided with oxygen and water. NDRF teams have given snacks and water to the trapped workers and aim to breach the debris by evening for the rescue operation. 
Notably, the horrific incident unfolded on Saturday evening when a portion of the under-construction tunnel connecting Silkyara to Dandalgaon collapsed. The collapse occurred about 200 meters from the tunnel's starting point on the Silkyara side of Brahmakhal-Polgaon.
Leaves of all officers of the district have been cancelled, and they have been instructed to immediately report to their respective workplaces and be ready round the clock for relief and rescue operations.
Chief Minister Pushkar Singh Dhami on Monday conducted an on-site inspection of the rescue operations. Prime Minister Narendra Modi also talked to Chief Minister Dhami over the phone and inquired about the 40 workers trapped inside the tunnel.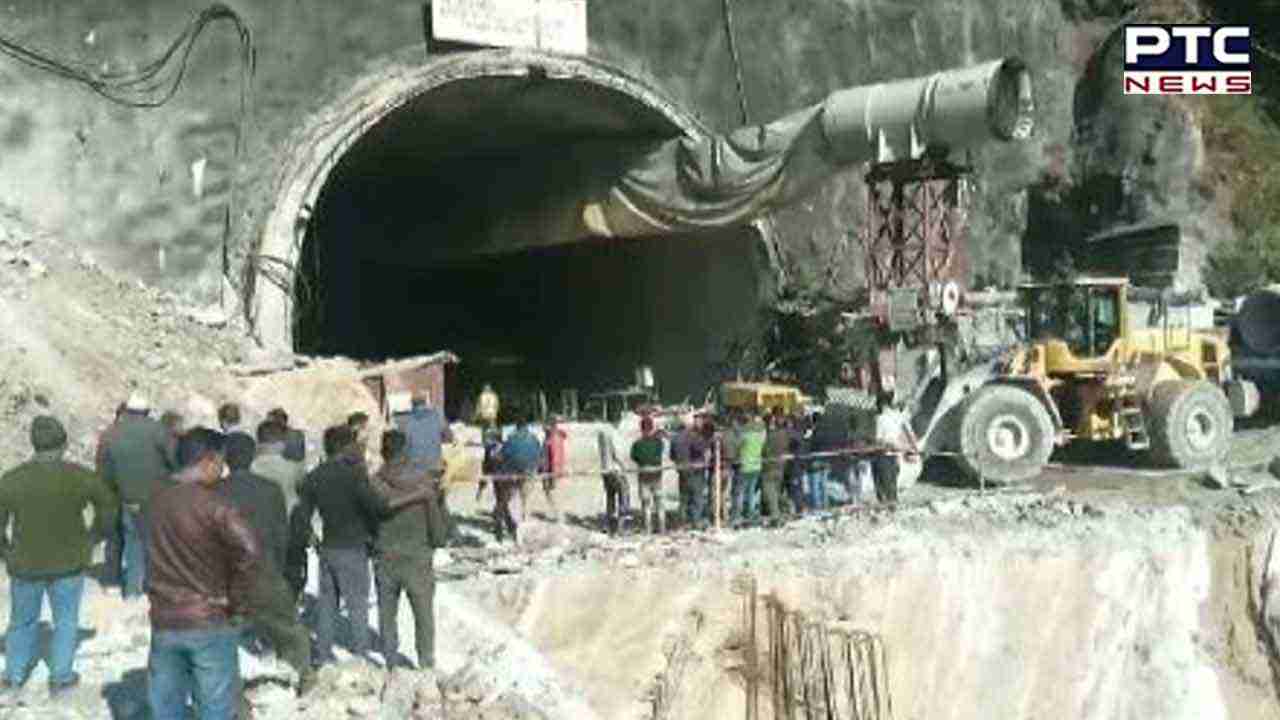 The Silkyara Tunnel is 4531 meters long and is being constructed at a cost of Rs 853.79 crore.
A report from the National Highways and Infrastructure Development Corporation Limited (NHIDCL) says the tunnel had been breached by 21 metres and rescue efforts are continuing.
"On November 10, 2023, re-profiling work was started from Ch. 260m to Ch. 265m at LHS and for the same patch primary lining works for the same were completed. On November 12, breaking work was started from Ch. 260m to Ch. 263m for the next patch of work and around 5:30 am, early morning collapse occurred from Ch. 205m to 260 meters where re-profiling was completed. 40 workers based on contractor tunnel entry register trapped inside the tunnel," the report said.
- With inputs from agencies
Join Whatsapp Channel