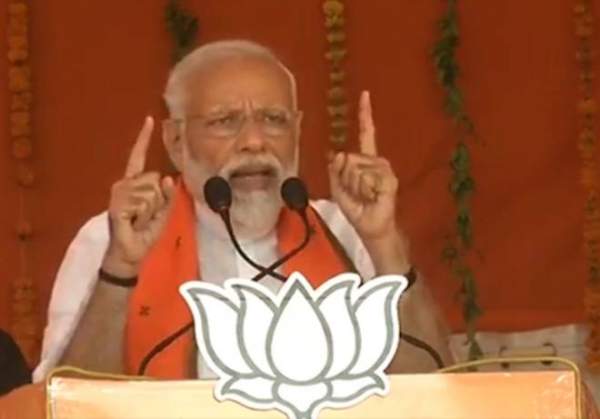 Prime Minister Narendra Modi on Monday trained his guns on Congress leader Digvijaya Singh for failing to cast vote. Digvijaya Singh, the Congress's Bhopal candidate and a former chief minister of Madhya Pradesh, could not travel to Rajgarh to vote in the sixth phase of the Lok Sabha polls on Sunday.
PM Modi said "Digvijaya Singh not voting is just a sign of the Congress's arrogance. I went to Ahmedabad to cast by vote. The President and Vice President were in queues to cast their vote. But Diggy Raja (Digvijaya Singh) didn't care about democracy, he was only thinking about himself. He was thinking about the Bhopal seat," said Modi addressing a rally in Madhya Pradesh's Ratlam.
The prime minister asked Singh why was he so scared of going to Raigarh to vote. "This is nothing but a sin and he (Digvijaya Singh) is setting out a wrong example for the first-time voters," Modi said.
Digvijaya Singh is contesting the Bhopal seat, which the Congress has not won since 1984, where his rival is BJP's Pragya Singh Thakur.
The Congress leader is a registered voter at his hometown Raghogarh, a part of Rajgarh parliamentary constituency. Rajgarh and Bhopal both went to polls on Sunday. Raghogarh is about 136 kilometres north west of Bhopal.
Digvijaya Singh was seen visiting from one polling centre to another in Bhopal to motivate the party workers engaged as agents at polling stations and ensure that more and more people turn up at the polling booths to cast their votes.