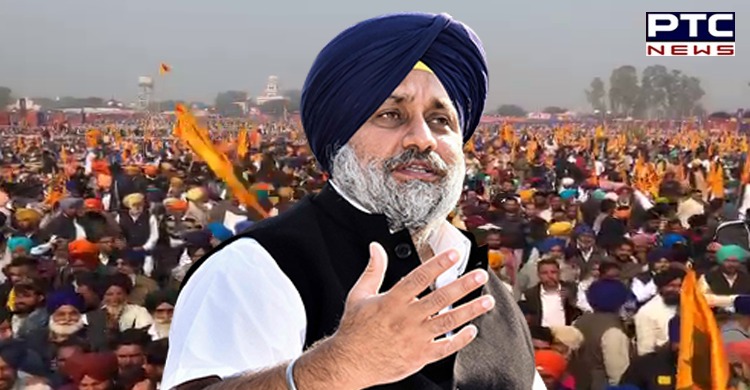 100 years of SAD: The Shiromani Akali Dal (SAD) on Tuesday organised a mega rally in Punjab's Moga to commemorate the foundation day of the party. SAD president Sukhbir Singh Badal recalled the history of Punjab and development works carried out by the party in the last 100 years.

A huge crowd was witnessed at the SAD's mega rally in Moga. SAD patron Parkash Singh Badal and other senior party leaders were also present.
Also Read | Miss Universe 2021: Harnaaz Sandhu's reply to this question made her win top beauty pageant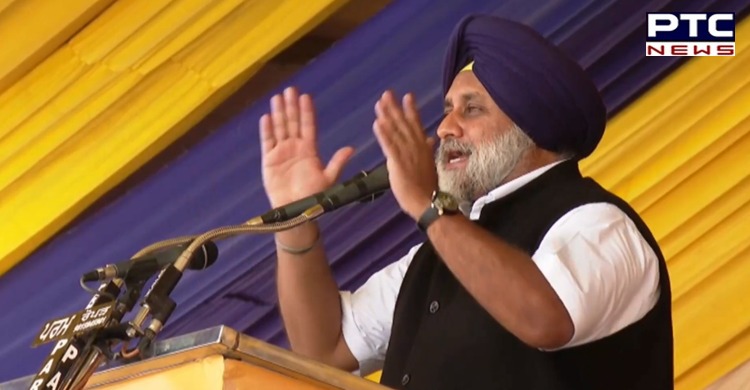 Addressing the gathering, Sukhbir Singh Badal said, "It's a historic day. 100 years ago, our ancestors formed the Shiromani Akali Dal and the Sikh Panth has been giving SAD an opportunity to serve the community for over 100 years."
Also Read | First death due to Omicron variant confirmed in UK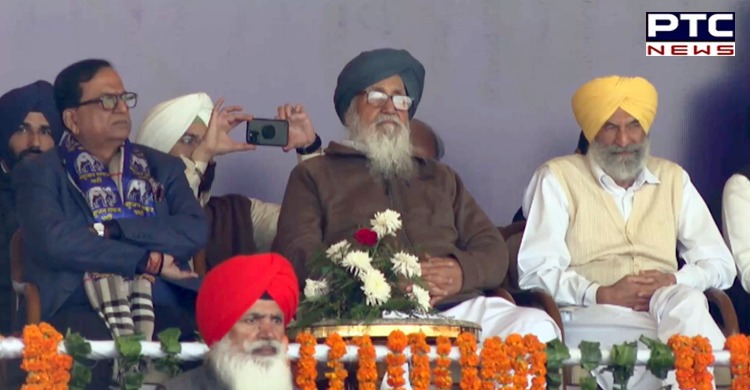 "The Shiromani Akali Dal fought during Emergency. It has always stood for the cause of farmers and will continue to do so. The party is also committed to the welfare of the people of Punjab. It is the only party in Punjab which is known for preserving the pride and honour of Panth, Punjab, Punjabis, and Punjabiyat," he added.
"The development in Punjab took place only during the SAD's regime. Chaudhary Charan Singh, Chaudhary Devi Lal, and Parkash Singh Badal are the only names that are known for taking up the cause of farmers ever since Independence," said the SAD president.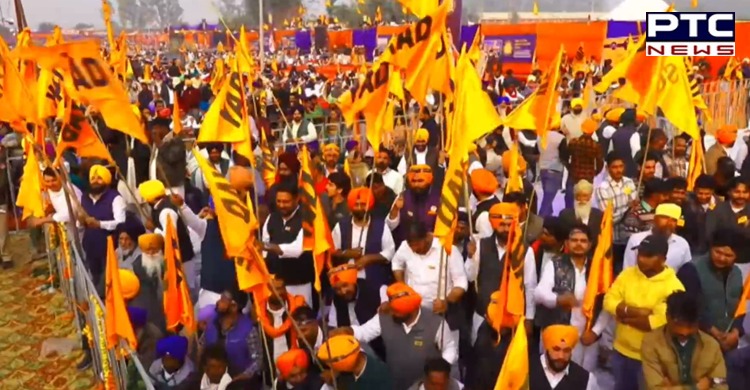 "Only Shiromani Akali Dal is known as the party for farmers and poor. If the poor are getting ration through blue cards, it is only because of SAD patron Parkash Singh Badal," the SAD president said, adding that "all roads and universities were made by the SAD."
"No one has done the kind of development that Parkash Singh Badal did," Sukhbir Singh Badal said.
"No one calls Sonia Gandhi, Amit Shah or Arvind Kejriwal to discuss their problems, they only call SAD because it is the only party of Punjab working for Punjabis and Punjabiyat," he added.
Furthermore, the SAD president said that, if voted to power, the industries in Punjab will get cheap electricity at Rs 5/unit. SAD-BSP govt will also provide insurance for crops of 50,000 per acre," he promised.
Announcing further promises, he said that the pension scheme, implemented in 2004, will be scraped; all the religious places will be given free electricity supply; the graveyard issue of Muslim and Christian communities will be resolved; all the contractual employees will be confirmed; formation of a corporation to end liquor mafia and illegal mining.
-PTC News