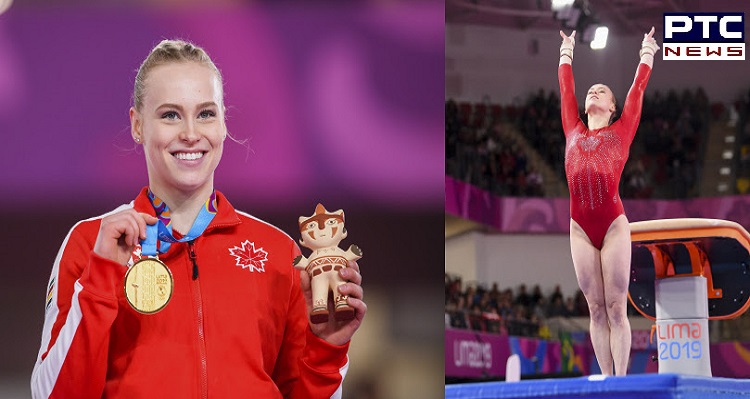 Twenty-three-year-old gymnast Elsabeth Ann Ellie Black has been the cynosure of all Canadian eyes. She not only won three medals, including two golds in the ongoing Pan Am Games Lima 2019 here but also earned the distinction of winning maximum medals in gymnastics in the Games of Americas. Ellie Black won gold on vault and bronze on uneven bars to bring her career Pan Am Games medal total to nine. That moves her past Willie Weilier to become Canada's most decorated Pan Am Games gymnast.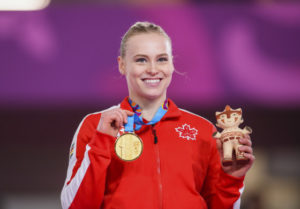 In addition, she now has more Pan Am Games gold medals than any other Canadian gymnast. Shallon Olsen vaulted to bronze to give Team Canada a double podium in the event. Team Canada's canoe-kayak sprint team added two gold medals and one silver on Tuesday to wrap up a successful Pan Am Games.
https://www.facebook.com/ptcnewsonline/videos/623164364844107/?t=1
Andreanne Langlois and Alanna Bray-Lougheed started the morning with gold in the women's K-2 500m (1:45.484). Langlois also scooped up silver in the women's K-1 200m, crossing the line with a time of 43.406 seconds to win her fourth medal of the Games.
Also Read: Pan Am Games Lima 2019: Canada records a fluent 5-1 win over Mexico in men's hockey
Dominil Crete also claimed gold in men's K-1 200m with a time of 35.456s. Team Canada's water skiers finished Lima 2019 with ten medals, the most the nation has ever won at a single Pan Am Games. On Tuesday, Dorien Llewellyn added gold to the tally with a first overall finish in men's waterski after four days of competition. That's one place better than his dad, the legendary 11-time medallist Janet Llewellyn placed in the event four years ago at Toronto 2015.
-PTC News