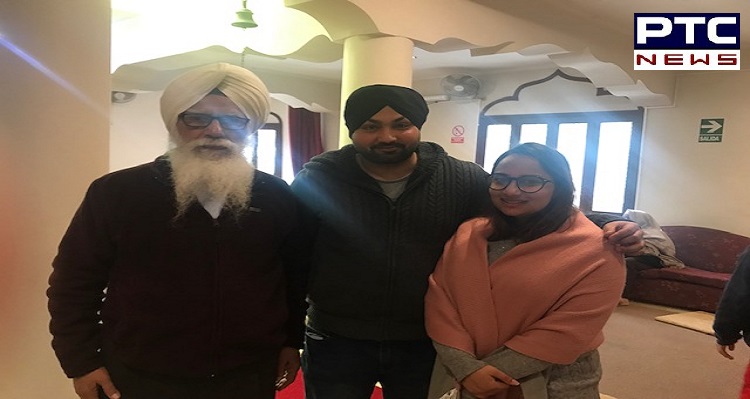 For the last 37 years, a Punjabi family from Delhi has been commanding cinema business in Peru. It has more than 200 cinema screens and is adding up to this number with some new cinemas."We not only own and run cinema screens but also produce films," says Mrs. Sushma Kapoor."We are now expanding our cinema empire to other South American countries, including Bolivia." She is working with her husband and two grown-up sons.
Kapoors, who own cinemas in Delhi (Kamal) and Mumbai, have been into cinema business for a long time. "My father-in-law was also in the cinema business. My two brothers-in-law are also into cinema business," adds Mrs. Sushma Kapoor. I managed to buttonhole her at Geeta Temple in Peru at a special congregation on Sunday. She, however, refused to come on camera.
"We moved to Peru in 1982 and started with cinema business here. Besides owning and running cinemas we also bring Indian movies for the screening here. Shah Rukh Khan is a big craze here." adds Mrs. Kapoor. The family also owns production houses in Peru, Delhi, and Mumbai.
Even after 37 years, the Kapoors have retained Indian citizenship. "We have p[ermanent residency card here," says Mrs. Kapoor. Though both of her sons are born in Peru, they can converse in Punjabi, Hindi, and Spanish besides English.
She comes to Geeta temple as and when she finds the time. She says Peru is a very peaceful country and people have a special affinity with India and its rich cultural heritage. They love to watch Indian movies.
There are about 70-80 Indian families who have been living in Peru for a long time. Then there are others who come on business assignments as both Mahendra and Mahendra and Infosys have business contracts with Peruvian companies. Some of the buildings, including stadiums for the ongoing Pan Am Games here, have been designed and constructed by Indian companies.
Indians companies are also working on other infrastructure development projects, including roads, bridges, and buildings.
Taj Preet Singh (Mahendra) of Mohali is one of them. He and his wife Charleen are very happy to be in Peru. They have been here for 10 months now and hope to extend their stay here.
Other than Pratap Singh and Taj Preet Singh, there is Mr. Pargat Singh, a retired Indian Railway official, who lives here with his son. His son runs a store of utensils.
Dhanjay (jay) Patel is a former basketball player from Gujarat who has made Peru his permeant home. He runs two restaurants, including one that is on the site where a terrorist attack had taken place in 1992. Many precious lives were lost. No one succeeded in running the business there as locals believed that "souls of those killed haunted the place."
"I have been running my second restaurant here for the last three years. Perhaps I have been able to silence the haunted souls," adds Mr. Jay Patel.
A couple of Pakistanis work for him at his restaurants."Though Peru is known for its agriculture and quality food, still many people, especially tourists love Indian food," adds Mr. Jay Patel.
-PTC News