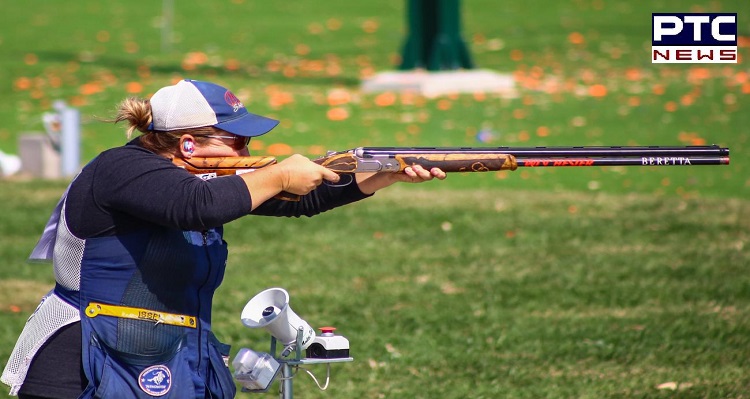 For the United States of America, there appears to be a nonrival for the top position in medals tally of Pan Am Games Lima 2019 here while the battle for number two position between Mexico and Canada continues to be tense and close.
While the USA has closed the 100-mark with 108 medals, including 45 gold, Mexico is at number two position with 60 medals, including 18 gold. Canada has 64 medals but it's gold count is lower than that of Mexico. It has 16.
At number four position was Brazil with 15 gold medals in a tally of 55. Cuba was fifth with 35 medals including 14 gold. Peru that has announced an apartment for each medal winner has got 15 medals so far. They include four gold. Peru, it must be recalled, started the medal hunt with a bar of "double" gold in marathon winning titles in both men and women sections.
Fight for medals will intensify when swimming and athletic events start. Kimberly Rhode wins gold in her seven Pan Am Games. The morning was cold, but the sun shone in the afternoon, just as the incredible performance of the three-time Pan American skeet champion Kimberly Rhode, who showed her talent again at Las Palmas Shooting Range.
"I've already been to Peru for other competitions, but this scenario is impressive. The Games are wonderful, the Village, the food, the facilities. Peru should be very proud," Kim stated. Rhode became the youngest gold medalist in shooting at Atlanta 96 Olympic Games.
Also Read: Pan Am Games Lima 2019: Elsabeth Ann Ellie Black creates history as Canada gets its 10th gold medal
The three Toronto 2015 medalists had reached the final after the qualifying stage of today's event. Besides gold-medal winner Kim Rhode, the Argentinian Melissa Gil and the Chilean Francisca Crovetto won silver and bronze medals, respectively.
Kim has participated in many Olympic and world events. She had the privilege of breaking the Pan American record at Lima 2019. Her achievements in this type of competition are really impressive. Rhode competed in seven Pan American Games, winning five gold medals at Winnipeg 1999, Santo Domingo 2003, Guadalajara 2011, Toronto 2015 and Lima 2019, as well as a silver medal at Rio 2007.
"I feel old every time I hear that. These are my seventh Pan American Games, so I have a lot of history. I feel very honored and I love that," Kim said.
She comes from California so the shining sun in the afternoon in Surco district was not an obstacle for her. "A sunny day's always good. Weather is always a challenge in the shooting because we have to adjust everything to improve our aim and that makes it more difficult. But after all, it's been a great competition from start to finish," the Atlanta 96, Athens 2004 and London 2008 Olympic champion added.
-PTC News