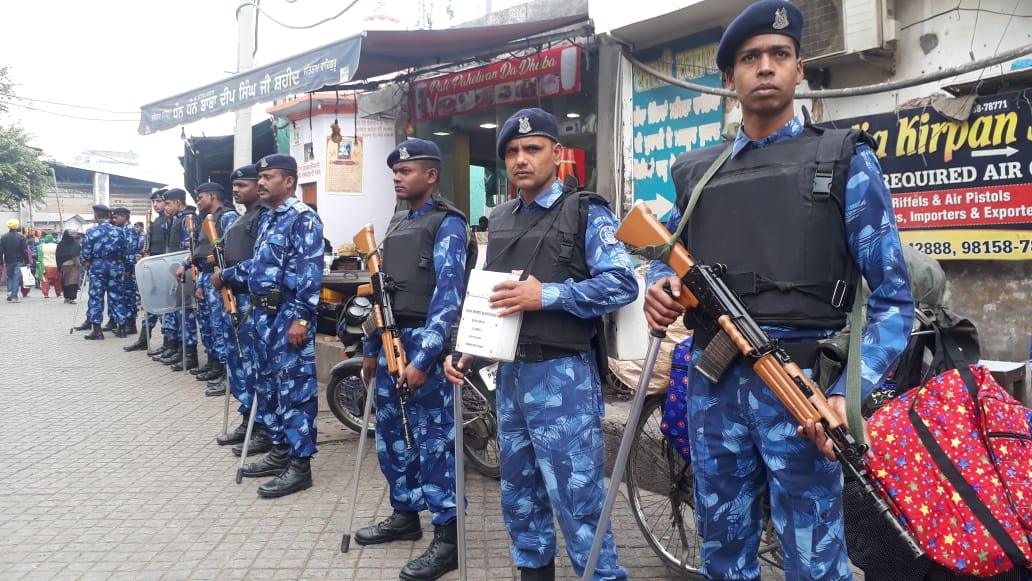 Paramilitary Force deployed in Amritsar ahead of SGPC elections
Tight security arrangements have been made in Amritsar ahead of SGPC elections. Paramilitary forces have been deployed in Amritsar as the new Executive of the SGPC will be elected at Teja Singh Samundri Hall for a tenure of one year.
Also Read: SGPC to get its 43rd president today
A total of 191 members are there in the SGPC House, including 15 co-opted members, five Takht heads and the Golden Temple head priest.
At present, former MLA from Dhuri, Bhai Gobind Singh Longowal, is the current President of the SGPC. He is also likely to retain the post for the second consecutive term.
-PTC NEWS