Prime Minister Narendra Modi on Tuesday inaugurated the 'Maitri Setu' bridge between India and Bangladesh. Even as he laid the foundation stone of multiple infrastructure projects in Tripura.

PM Modi said that "Tripura was emerging as a role model of the big state that don't have double-engine governments. Once a power-deficit state, Tripura was now a power surplus state."
Also Read | Coronavirus Updates: US CDC gives nod to fully vaccinated people to go without masks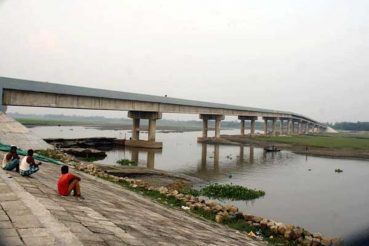 "Tripura, which was pushed back by the strike culture for many years, is now working for Ease of Doing Business. Where industries had come to the brink of closure, there is now space for new industries and investments," PM Narendra Modi added.

On the 'Maitri Setu' bridge between India and Bangladesh, Bangladesh PM Sheikh Hasina said that "Opening of any bridge is testimony to Bangladesh govt's continued commitment to support our neighbour India in strengthening connectivity in the region, particularly for Northeast India."
Also Read | Chaos on IndiGo flight after passenger claims of being Covid-19 positive
The bridge has been built over the Feni river that flows between the Indian boundary in Tripura and Bangladesh. The bridge is 1.9 km long joining Sabroom in India with Ramgarh in Bangladesh.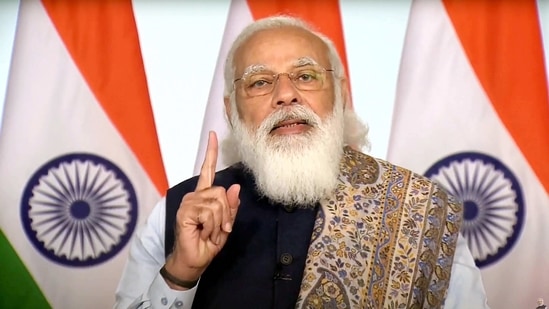 It was constructed at a cost of Rs 133 crore by the National Highways and Infrastructure Development Corporation Ltd.
"The name 'Maitri Setu' symbolises the growing relations between India and Bangladesh. With this, Tripura will have access to Chittagong Port of Bangladesh, which is just 80 kms from the Sabroom.
Click here for latest updates on Twitter.
-PTC News