Mumbai, January 23: Ahead of upcoming Brihanmumbai Municipal Corporation (BMC) elections, Shiv Sena led by Uddhav Thackeray announced alliance with Ambedkar's Vanchit Bahujan Agadi (VBA).
The official announcement of the alliance was made during the press conference during which Uddhav Thackeray stated that both parties have come together to keep democracy "alive".
Also Read: JK Police recover two IEDs from Rajouri village

In the official statement, Thackeray stated that, "We have come together to keep democracy alive. There is a need to make people at the bottom understand what's going on in the country. Today it's Balasaheb Thackeray's birth anniversary. We have come to one stage for the first time. Both Dr BR Ambedkar and Balasaheb Thackeray have a legacy of attacking the evils of society."
Taking about the alliance, Uddhav and VBA joined hands to change the politics of development.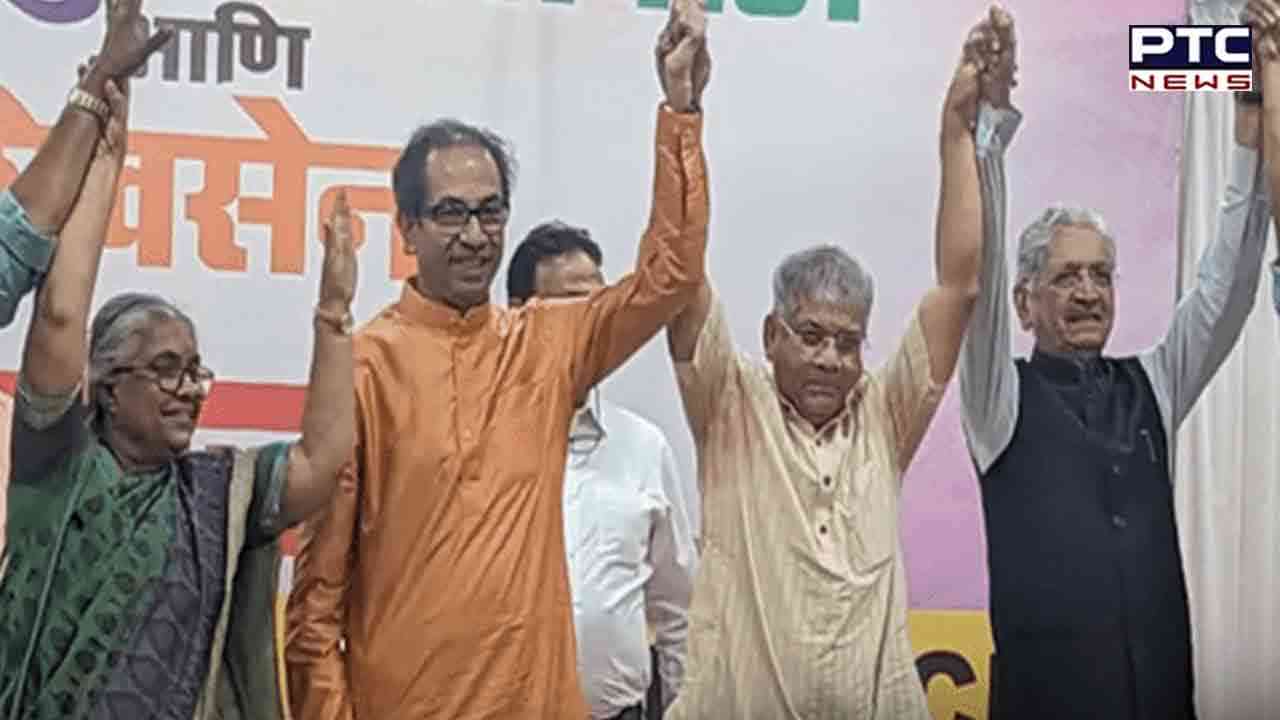 Meanwhile, in the official statement, VBA's Prakash Ambedkar stated that the alliance have been made to change the politics of development. The move will change the political equation.
"There have been instances where some parties tried to diminish and finish off their allies, but it is up to people to decide on a political party's victory. I have never seen any employment generation coming here from Davao. It's just MoS signing happens," he added.
Also Read: Punjab Govt to dedicate 400 Mohalla clinics on Jan 26
Notably, the official date for civic polls is yet to be announced.
- ANI