Mohali, December 17: Alleging that the Haryana Government has been ignoring community leaders, Jagdish Singh Jhinda resigned from the newly formed ad-hoc HSGMC committee.
On December 1, former president of the Haryana Sikh Gurdwara Management Committee Jagdish Singh Jhinda along with 37 others was nominated as member of the newly formed ad-hoc HSGMC panel.
Also Read | Nakodar killings: Slain Punjab constable Mandeep Singh handed over two cheques for Rs 1 cr each

However, on Saturday, Jagdish Singh Jhinda sent his resignation to the Haryana Governor. A copy of the same has also been sent to the Deputy Commissioner of Kurukshetra.
Also Read | Punjab: Singer Sidhu Moosewala's bullet-ridden 'Last Ride', pistol handed over to parents; see pics

Jhinda alleged that "it is not a committee of 'sangat' but that of the government'. "The government has made a total of 38 members of the management committee. Only a total of four members from the committee demanding a separate panel have been included. Four members have been taken from the committee formed during the Congress government," he alleged.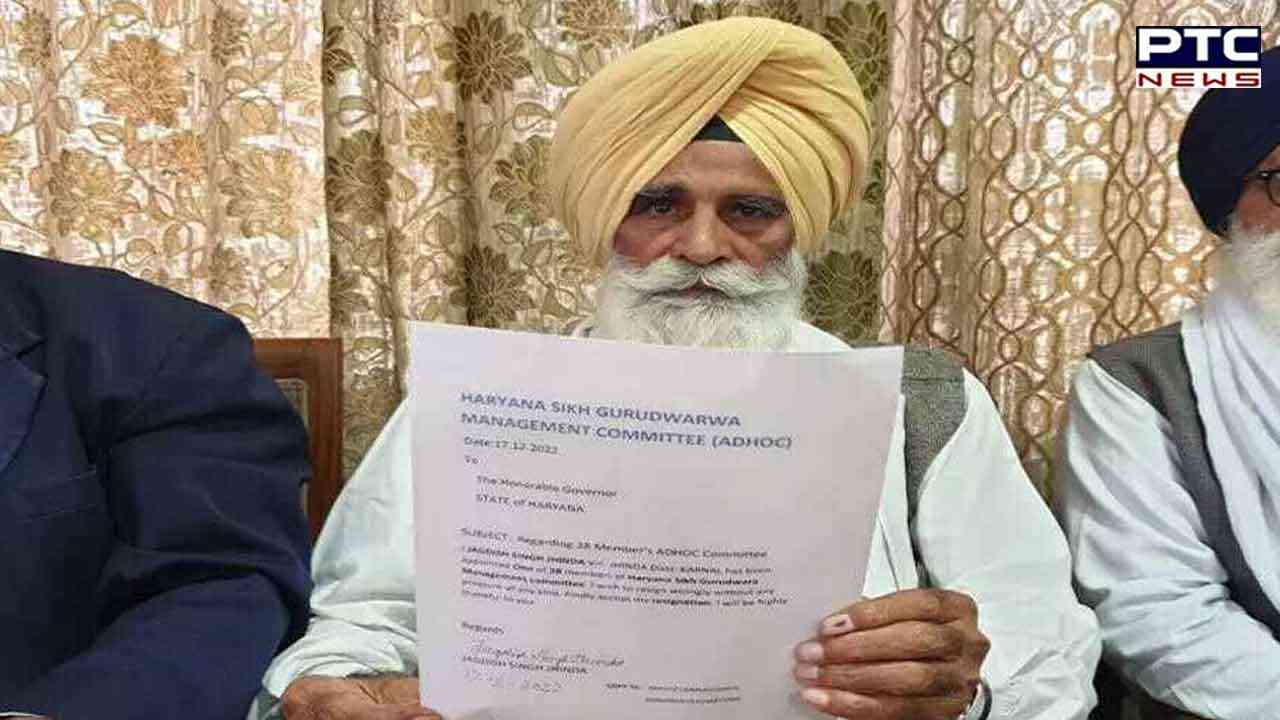 Jagdish Singh Jhinda alleged that since 2000, he had been struggling for the next committee of the state. During this, members bore the brunt of police lathicharge while several went to jail and even lost their lives. Despite this, they had not been given even 50 per cent representation in the committee.

In his resignation, Jhinda stated, "I wish to resign willingly without any kind of pressure..."
- PTC NEWS