Lok Sabha Polls 2024: Gearing up for the Lok Sabha Elections 2024, all eyes on 3rd INDIA meeting which is all set to take place today in Mumbai, picking up from where party left off in their last huddle at Bengaluru and carrying forward the process of laying a broader roadmap against the BJP-led National Democratic Alliance (NDA) at the Centre.
Also Read: Adhir Ranjan Chowdhury back in Parliament: Congress MP suspension from Lok Sabha revoked
The main aim and topic of discussion among the INDIA members would be the battle plan and blueprint for the upcoming Lok Sabha 2024 elections and seat-sharing formula but the party is also set to unveil the logo and schedule during the two-day conference.
The today's meeting will be followed by a formal meeting which is all set to take place on September 1. 
The parties have come together to take on the National Democratic Alliance (NDA), which is led by PM Modi's Bharatiya Janata Party (BJP), and prevent it from winning a third straight term at the Centre in the 2024 Lok Sabha elections.
Earlier, the inaugural meeting of the Opposition bloc was convened by Bihar Chief Minister Nitish Kumar, the third meeting is being organised by the Maha Vikas Aghadi (MVA), the Opposition alliance in Maharashtra comprising the Congress, Shiv Sena (UBT) and the Nationalist Congress Party (NCP) faction led by Sharad Pawar.  
Significantly, this would mark the first meeting of the Opposition alliance in a state where none of the INDIA partners are in power. Maharashtra is currently under the rule of the National Democratic Alliance (NDA), comprising the Shiv Sena, BJP and the rival NCP faction led by Ajit Pawar.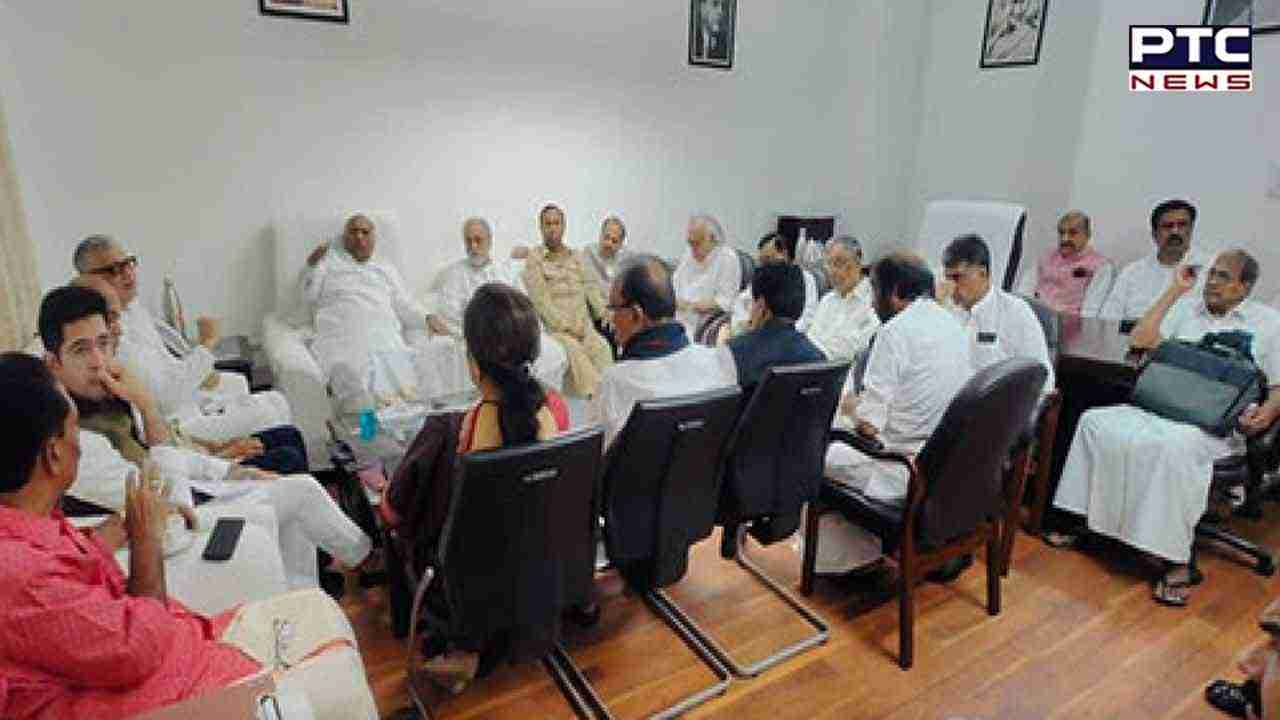 Notably, National president Mallikarjun Kharge, as well as Sonia Gandhi and Rahul Gandhi to also attend the two-day meeting. 
Tamil Nadu CM MK Stalin had also confirmed his participation in the meeting earlier. 
Also Read: 'Yeh public hai, sab jaanti hai...': Congress' Supriya Shrinate takes on Centre over cut in cooking gas price

The first meeting of the joint opposition convened in Patna on June 23 and the second meeting was held in Bengaluru on July 17-18. The third meeting is slated to be in Mumbai on August 31-September 1
- With inputs from agencies