Tamil Nadu: Political crisis arises in Tamil Nadu as 13 functionaries from the Tamil Nadu's BJP party quit the party to join its alliance partner the All India Anna Dravida Munnetra Kazhagam (AIADMK).
The 13 belonged to the BJP's IT wing in Chennai West.
The development comes as the State unit of the BJP accused the the Edappadi Palaniswami-led AIADMK over allegedly "poaching" its leaders.
Also Read: Himachal Pradesh: 5 killed, 3 hurt after hit by four-wheeler
BJP IT Wing District president Anbarasan in a statement said, "I have worked for BJP for years. People know that I have never expected any position. Considering the unusual scenario in the party for the past few days I have decided to resign from the party."
The statement bears the signatures of 10 IT Wing District Secretaries and two IT Wing District Deputy Secretaries.
Several BJP MLAs have resigned and joined AIADMK recently.
Meanwhile, BJP Intellectual Wing State Secretary Krishnan, IT wing State secretary Dileep Kannan, Trichy Rural District Vice President Vijay and State OBC Wing Secretary Ammu joined AIADMK after meeting with Edappadi K Palaniswami.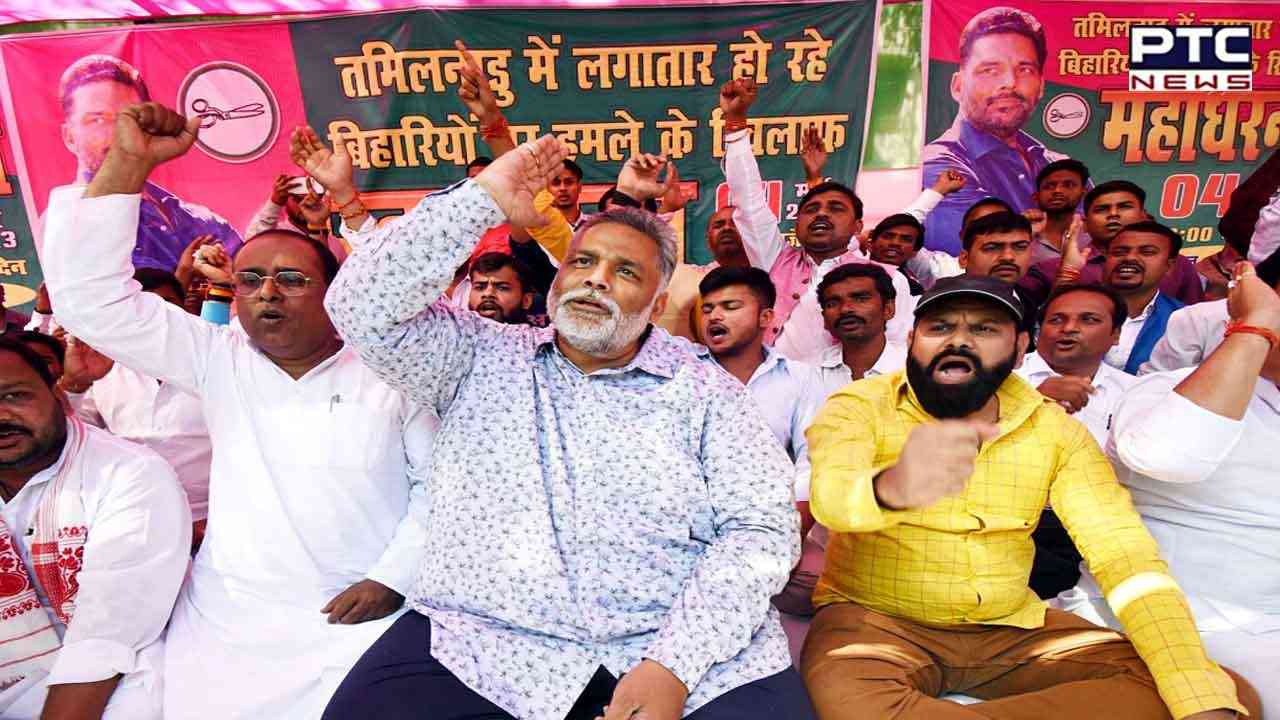 This came just days after the exit of BJP State IT Wing Chief Nirmal Kumar to AIADMK who quit the party levelling serious allegations against Annamalai.
Similarly, IT Wing State Secretary Krishnan also resigned from BJP blaming Annamalai. This has sparked a war of words on social media between supporters of AIADMK and the BJP.
BJP functionaries raised questions about how Edappadi Palaniswami can welcome them with a smile by being an alliance partner. In one such Twitter post, BJP Sports and Skill Development State President Amar Prasad Reddy mentioned "AIADMK being an alliance partner shouldn't have done this".
Also Read | Delhi Cabinet: AAP MLAs Atishi, Saurabh Bharadwaj appointed as ministers
Even during the Erode East bypoll, there was a war of words between AIADMK and BJP with AIADMK passing comments saying the BJP doesn't have a role in inter-party issues. Now once again it has become debatable.
- ANI