Chandigarh, March 7: After an assurance of a meeting with Punjab Chief Minister Bhagwant Mann, slain Punjabi singer Sidhu Moosewala's father Balkaur Singh and mother Charan Kaur lifted the dharna outside the Punjab Assembly on Tuesday.
Punjab Cabinet minister Kuldeep Singh Dhaliwal, who also came at the dharna site, assured Balkaur Singh of arranging their meeting with Chief Minister Bhagwant Mann after March 20. Following the assurance, Balkaur Singh lifted the dharna.
Sidhu Moosewala's father Balkaur Singh said despite Bhagwant Mann holding the charge of the Jail Ministry, Sidhu Moosewala's killers were killed in the prison. On the other hand, the AAP government was not taking action against those whose names he had been taking.
Also Read | PM Modi advocates use of RuPay, UPI; terms these platforms as India's identity in world
However, defending the CM, Kuldeep Dhaliwal action again gang war in the jail was taken the same day. At the same time, the government was also making all efforts to ensure justice to Sidhu Moosewala, the minister added.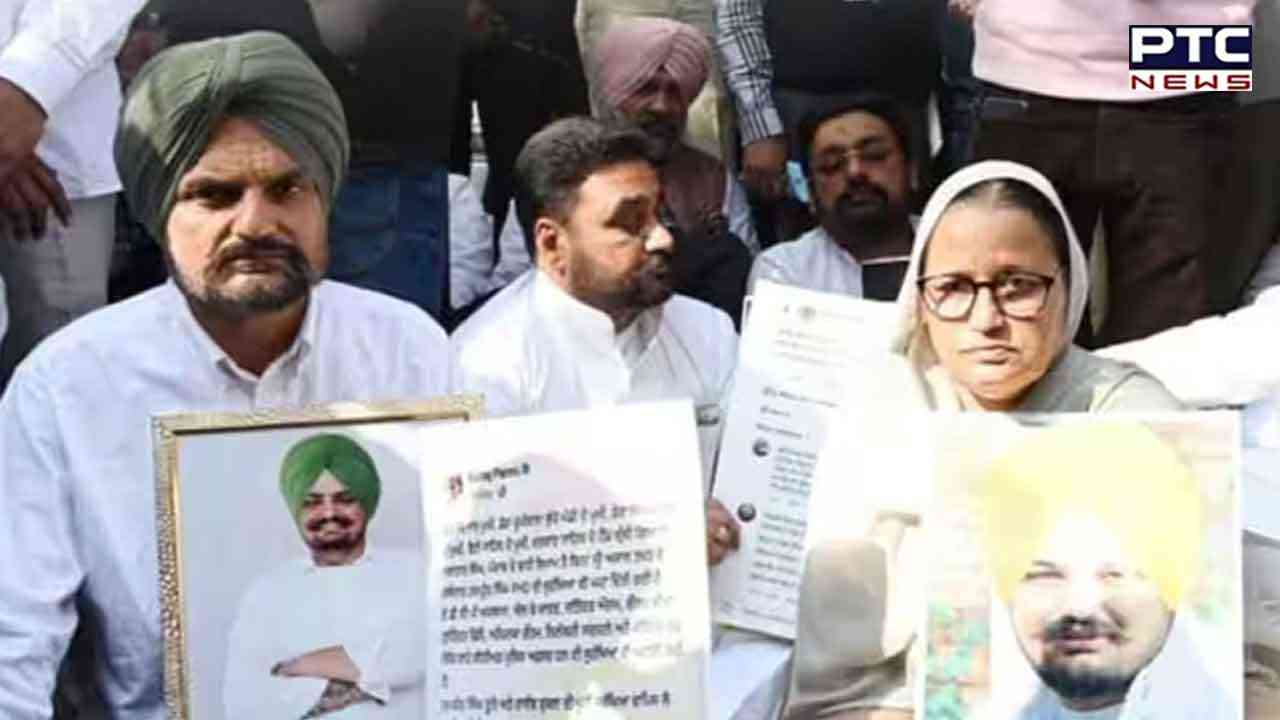 Balkaur Singh said as long as the Congress government was in power, his son was safe. His son's security was withdrawn as soon as the AAP government came to power. This sensitive list was made public so that gangsters could know that their son was unarmed.
Balkaur Singh said he received death threats twice on February 18, February 24 and February 27. The police also arrested the accused from Jodhpur. However, the police were now saying that he was a minor.
Congress leader Partap Singh Bajwa said CM Bhagwant Mann should show courtesy and come out of the Assembly to meet Sidhu Moosewala's parents.
Also Read | Punjab Budget Session 2023: Congress announces to boycott House proceedings, seeks CM Bhagwant Mann's apology
​​​​​​​Sidhu Moosewala was murdered on May 29 2022 last year in Mansa village. He was going to meet his relative when the gangsters opened fire at him. His first death anniversary will be observed on March 19.

- PTC NEWS