Amritsar, November 26 (Report by Maninder Singh Monga):Sri Akal Takht Jathedar Giani Harpreet Singh, at the gathering of five high priests, on Saturday excommunicated US-based Thaminder Singh from Sikh Panth for tampering with 'Gurbani' and publishing the copies of the holy scripture offline and online.
The Akal Takht also pronounced religious punishment to former minister Sucha Singh Langah, who was earlier declared 'tankhaiya ' Besides, two associates of Thaminder Singh — Rajwant Singh and Bhajanik Singh — were also given religious punishment.
Also Read | WhatsApp date leak: Refrain from calls, messages from unknown numbers as 500 million user records 'for sale'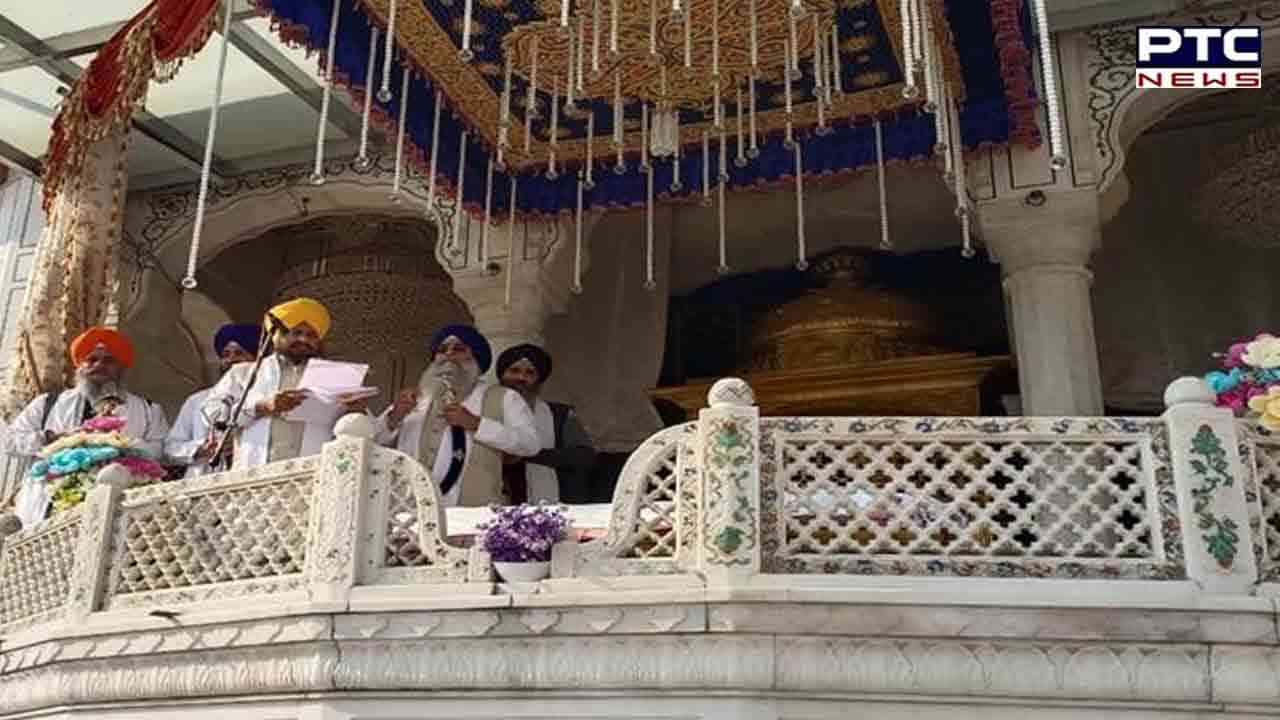 According to information, Rajwant Singh, Bhajanik Singh and Gurdarshan Singh had delivered 'saroops' of Sri Guru Granth Sahib got printed by Thaminder Singh from China at different places.

Thaminder has been held guilty for tampering with verses of Gurbani and printing the copies in an unauthorised manner and also uploading them on website in PDF format. He used extra 'lagan-matravan' (punctuations of Gurmukhi) and 'bindis' (dots), thereby altering the original verses of Gurbani.

Gurdarshan Singh could not appear on Saturday due to passport issues and had sent an apology. Both Rajwant Singh and Bhajanik Singh, however, apologised in the presence of the sangat and said they were ready to accept any service given by the Akal Takht.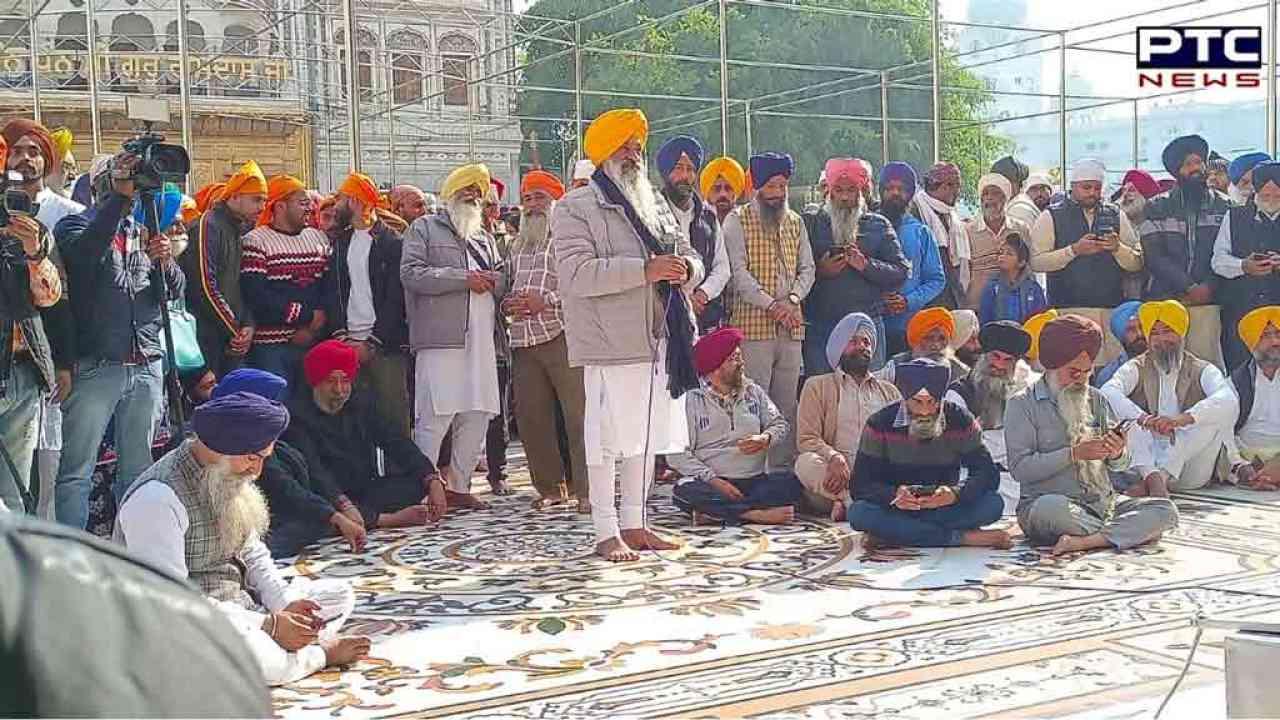 As per the religious punishment given to America-based Rajwant Singh for 11 days, he would clean utensils at a nearby gurdwara, do sewa at 'Jora Ghar' and listen to shabad kirtan, besides offering ardas for $125 dollars and doing a 'Sehaj Path' himself. Afterwards, he would have to send a written apology letter to Sri Akal Takht Sahib. One week religious punishment was also awarded to Bhajanik Singh.

On the other hand, former minister Sucha Singh Langah, who was excommunicated by the Akal Takht on October 5, 2017, after a video, showing him in an objectionable position with a woman, went viral, was awarded religious punishment.

In the presence of the sangat, he repeated his apology for five times. As pert of religious punishment, he has been asked to clean utensils for one hour everyday for 21 days, sweep floor for one hour daily, besides doing Japji Sahib and listening to Shabad Kirtan everyday.
Also Read | Punjab: FIR against 10-year-old Amritsar boy, his father for promoting gun culture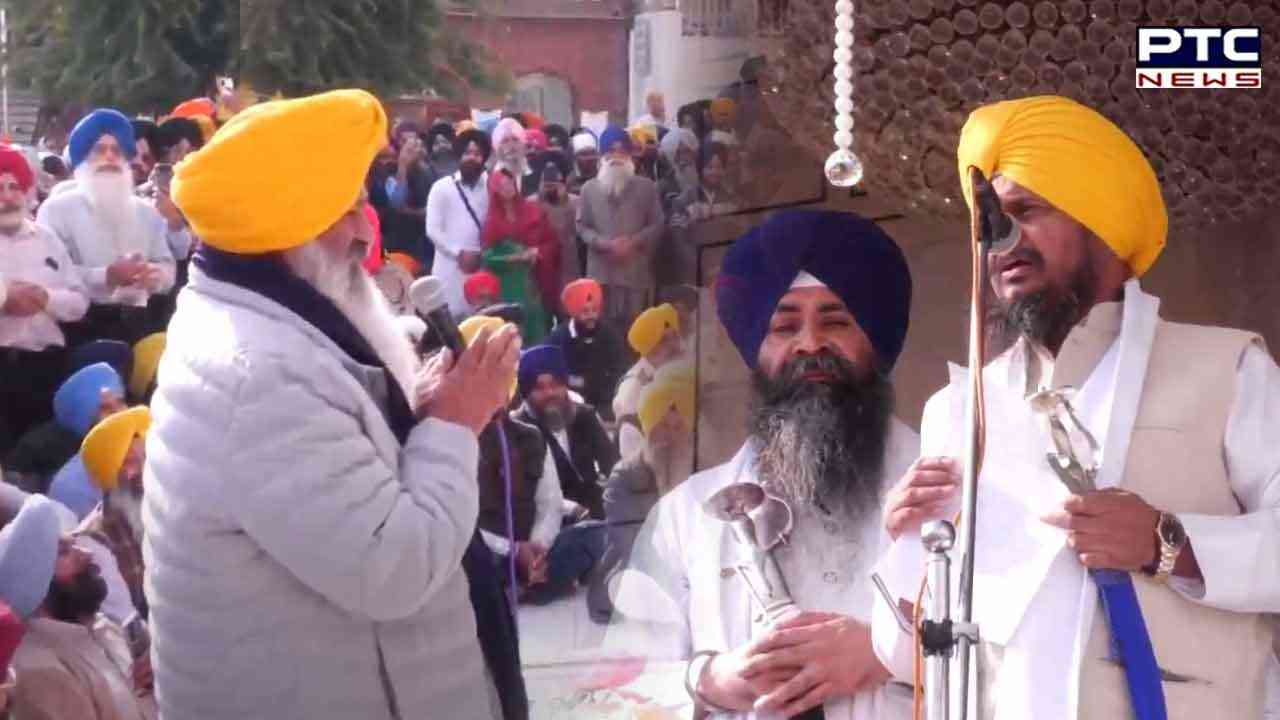 - PTC NEWS