PTC Web Desk: In order to prevent unsavory incidents at the Golden Temple complex in Amritsar, the Shiromani Gurdwara Parbandhak Committee (SGPC) has installed a big screen at the main entrance mentioning the dos and don'ts. The information is also available in Punjabi, Hindi and English.
The information also mentions the code of conduct to be observed at the Golden Temple. For the convenience of the visitors, information has also been given about the designated places to deposit footwear and cloak rooms for the luggage.
The step has been taken to prevent verbal duels between sewadars and pilgrims at the shrine. On May 20, a scuffle broke out outside the Golden Temple when a person was allegedly carrying tobacco in his pocket. On April 17, a girl with the national flag painted on her cheek was stopped as "she was not properly dressed".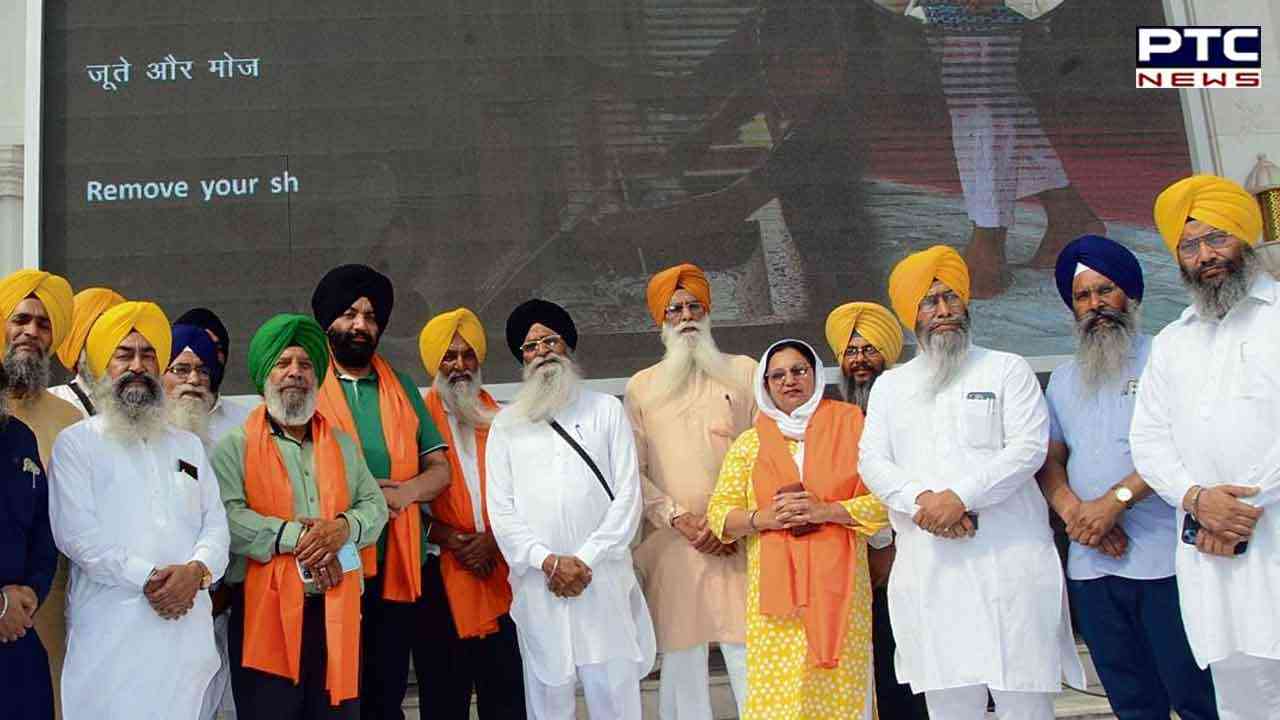 On this, SGPC president Advocate Harjinder Singh Dhami said they would soon add information related to the Sikh history and traditions.
On the other hand, sewadars have also been asked to be polite in explaining Sikh maryada to the sangat. As of now, tobacco, cigarette, 'bidi', alcohol and other intoxicants are strictly prohibited at the complex. Photography and videography is also not allowe
- With inputs from our correspondent