Punjab youth brings laurels: It is like a dream come true for the UPSC aspirant from Khalra, Punjab 21-year-old Jaskaran Singh who is all set to become the first crorepati of the season in the upcoming season. 
The most loved Indian television game show "Kaun Banega Crorepati" (KBC), which is the Indian version of "Who Wants to Be a Millionaire?" hosted by Amitabh Bachchan is all set to script history soon as 21-year old Jaskaran Singh from Punjab is set to become the first crorepati of the KBC Season 15. 
Also Read: Uttarakhand rains: Almora-Haldwani NH blocked due landslide; several vehicles stranded

A promo shared by Sony TV, leaves viewers in wondering and guessing if Punjab youth wins Rs 7 crore or not. 
In the promo shared by Sony TV it can be seen that Big B's 7 crore question to Punjab youth leaves audience and viewers impatient and Jaskaran Singh can be seen tensed and trying his alternatives on the question.
Sharing the promo, Sony TV wrote, "Paar kar har mushkil Punjab ke chhote se gaon Khalra se aaye Jaskaran pahunch chuke hain iss khel ke sabse bade ₹7 crore ke sawaal par!"
Who is Jaskaran Singh? 
Hailing from Punjab's Khalra, 21-year-old contestant Jaskaran Singh belongs to a poor family background aiming to give a better and good life to his family. Jaskaran Singh is currently preparing for the UPSC exam and will attempt his first UPSC test in the upcoming year. 
Singh's father is a seasonal caterer and grandfather owns a street-food stall, whereas his grandmother is running a small-owned grocery shop.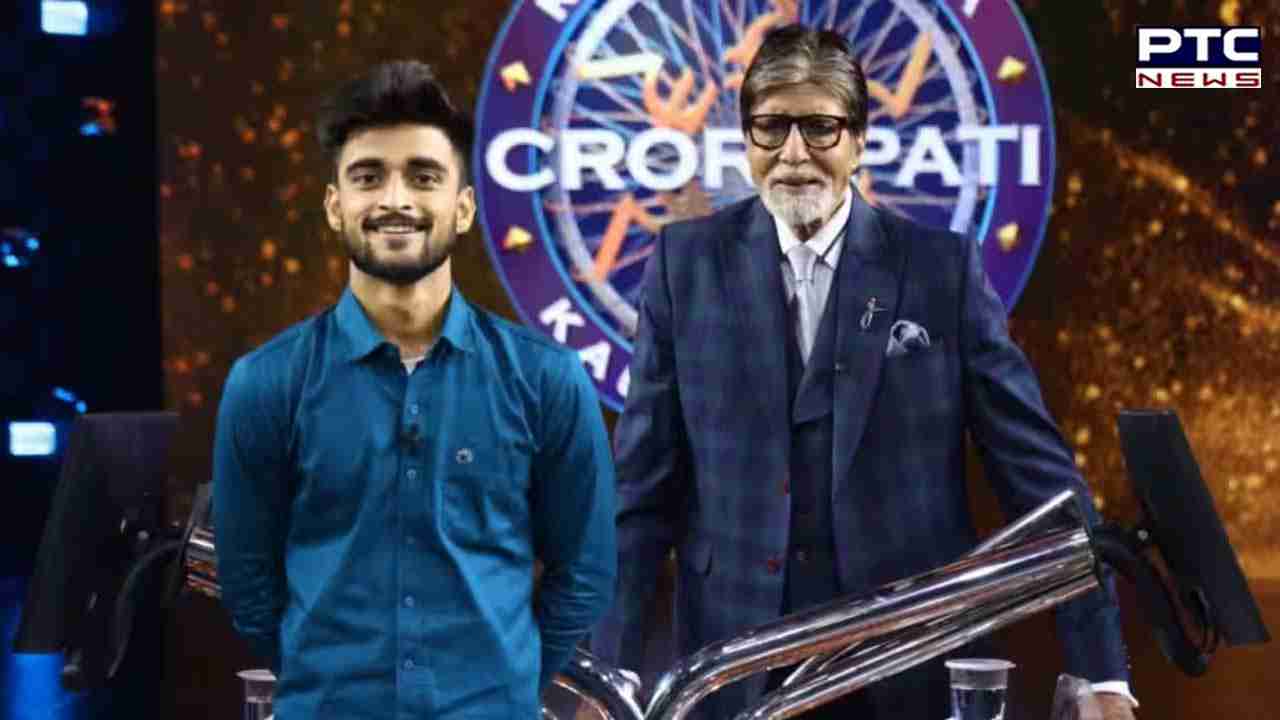 Being the eldest son of the family, Jaskaran Singh aims at providing better and good lifestyle to his family. 
The Kaun Banega Crorepati episode featuring Singh on the hot seat will be aired between September 4 to 5. 
Also Read: Commercial LPG prices slashed by Rs 158 following domestic LPG price decrease
Notably, KBC showcase contestants answering a series of multiple-choice questions of increasing difficulty to win cash prizes, with the ultimate goal of winning one crore (ten million) Indian Rupees. KBC has gained immense popularity in India and has been instrumental in changing the lives of many contestants who have won substantial amounts of money.
- With inputs from agencies